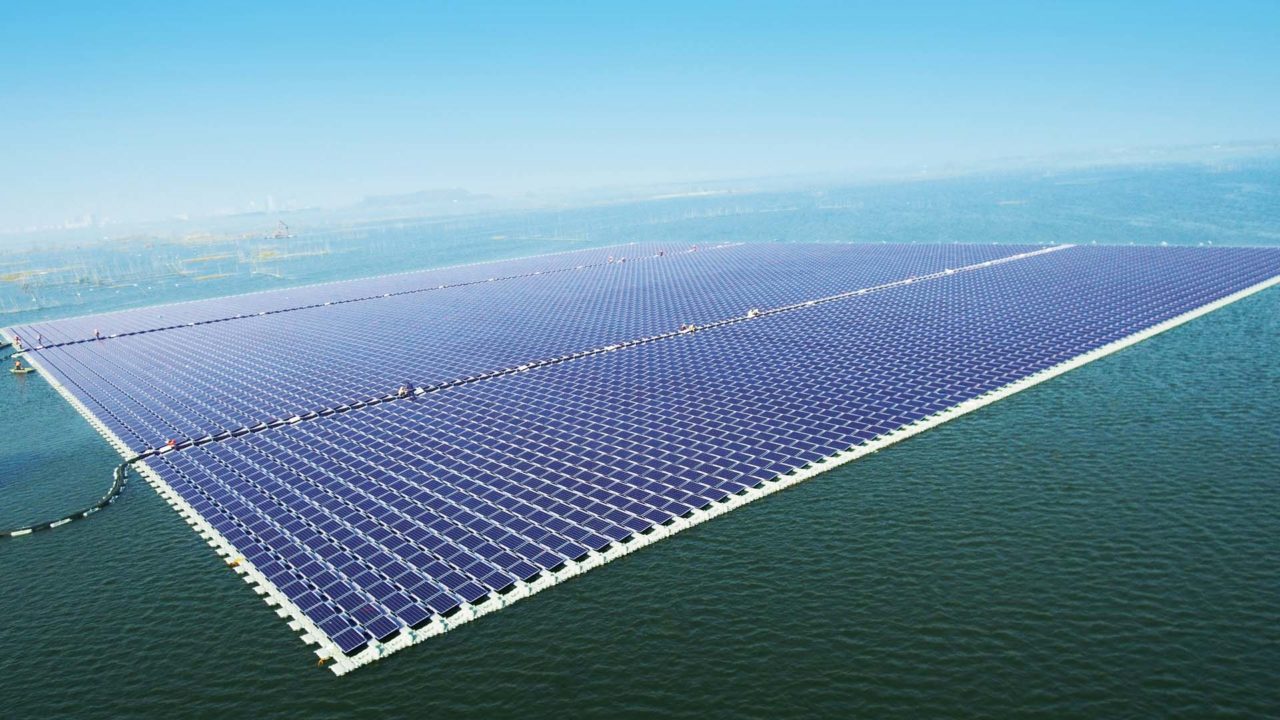 Major PV inverter manufacturer Sungrow Power Supply Co is expecting the global floating solar (FPV) market to experience explosive growth in the next two to three years, in which it is targeting becoming the leading supplier of floating solar systems.
Sungrow noted that high-profile projects in 2017, such as the 40MW FPV plant in Huainan, Anhui Province, as well as the 150MW FPV project in Guqiao, Fengtai County, China, had laid the foundation for further growth as potential customers realised the performance and reliability of FPV plants in operation.
Indeed, a global media frenzy was generated over the 40MW project in Huainan, which was completed and grid connected in May 2017 on a former flooded coal mining region in Huainan, south Anhui province, China, due to subsidence. This was the world's largest FPV plant ever built.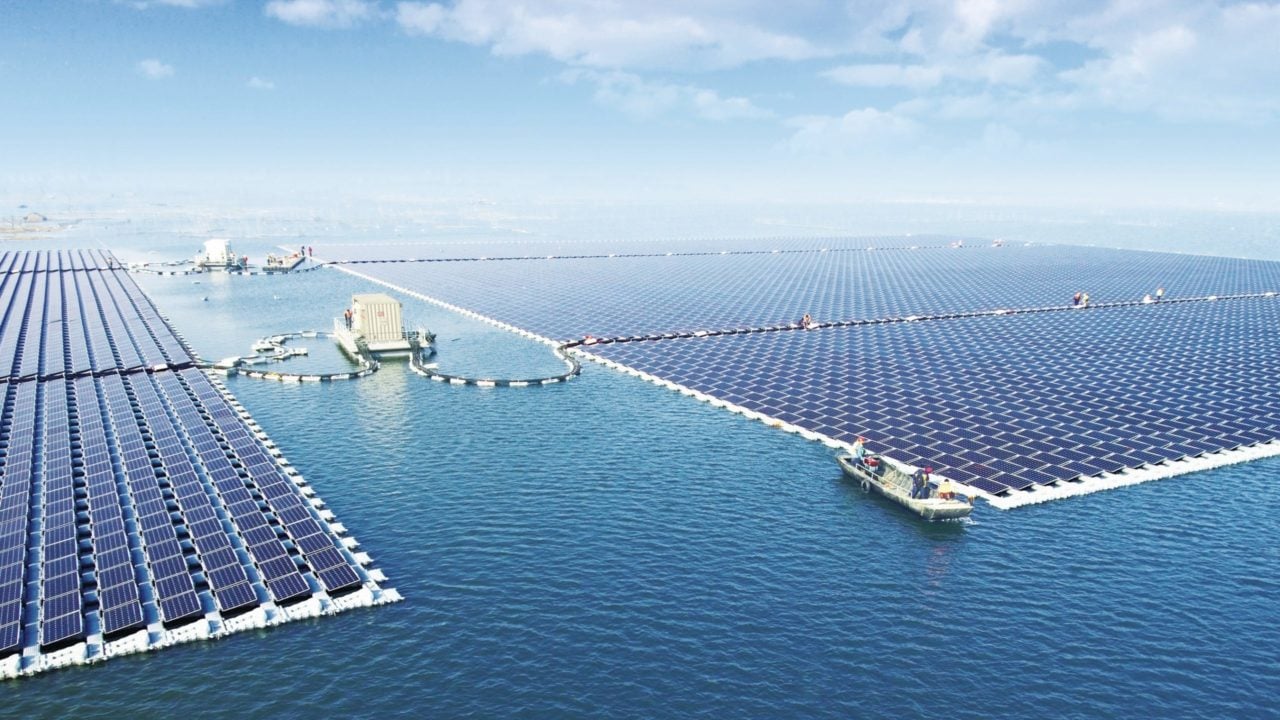 Since then, floating solar has gone from being perceived as a niche application within the PV industry to a major new sub-segment market in its own right and been recognised as an important dual use solar technology.
Key recognition has come from a growing number of fresh water reservoir FPV project plans to reduce water evaporation and power water pumping requirements around the world but also from utilities that have hydro-electric power plants.
French state utility EDF has since announced a program to install FPV plants at dam reservoirs that reduce peak time water usage for hydro and due to already installed grid facilities, reduces the need for further grid infrastructure to connect the FPV plants to the grid. Projects are ongoing in Singapore, India, Portugal and many other countries.
Sungrow has since ridden the waves caused by the splash in Anhui. The company built the 150MW FPV plant in close proximity to the initial 40MW project. Energy being sold to utility State Grid Corporation of China (SGCC), once it was completed.
Sungrow has also supplied inverters to a 1.5MW FPV plant in Mitakabe, Japan, which provides power for Shikoku Electric Power Co. Sungrow supplied its SG2000MV turnkey station to the project, which features its 20-foot containerized design which integrates four SG500 central inverters, a transformer, and RMU, significantly saving the cost for commissioning and installation, as well as adding protection to extreme climactic conditions.
The combiner box used in the Mitakabe Pond plant, the SunBox PVS-8M/16M-W, was specifically customized for FPV plants and is able to work safely in wet and corrosive environments.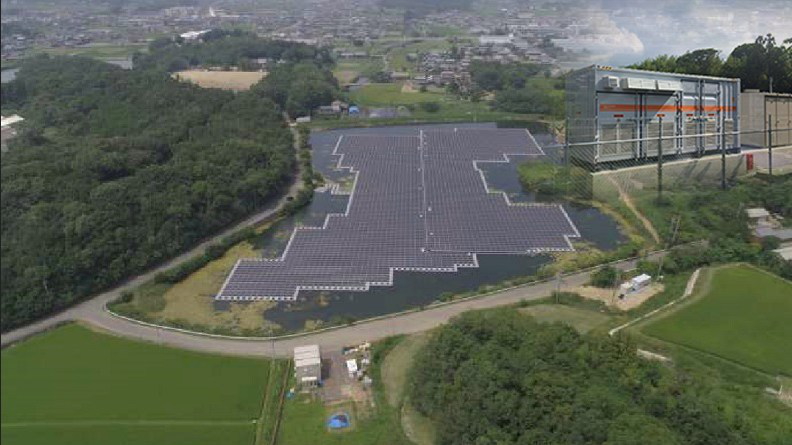 As a result it has started undertaking projects in Japan and Taiwan. Japan was the pioneer of FPV technology and has the largest number of FPV plants, although many are small scale, larger projects continue to constructed.
Kyocera said in May that its FPV power plant on the Yamakura Dam reservoir in Chiba Prefecture, Japan was operational, making the 13.7MW FPV plant the largest in Japan.
Sungrow said that it was a significant milestone to have penetrated the Japanese FPV market, noting the high certification barriers, as well as the high product quality and service requirements dictated in Japan. The company said that it had completed the supply of its first experimental FPV power station in Japan in the first half of 2018.
In the case of Taiwan, Sungrow said it had completed the first supply batch of 'bulk orders' to Taiwan as well as successful completion of the Tainan Wa Kiln Monument FPV plant and the Neipuzi Water Photovoltaic (FPV) Power Plant Project.
PV Tech recently highlighted Sungrow's experience with a 1.9MW FPV plant in southern Taiwan, which encountered both a drought and then a typhoon soon after completion, this year.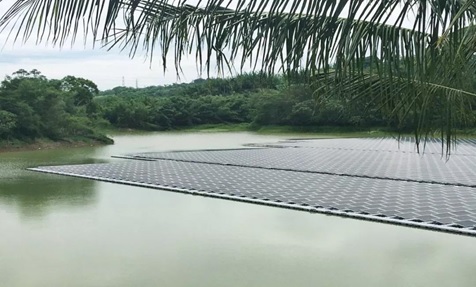 Sungrow claimed that by the end of June 2018, its cumulative global FPV deployments had nearly reached 400MW, which it claimed meant it had the largest installed capacity of floating systems in the world.
FPV projects to date (completed and being developed) include the 40MW plant in Anhui Province, 150MW in Guqiao, Fengtai County, and 102MW plant in the coal mining subsidence area in Xinji, China. The company has also built a 100MW system in in Weishan County and a 50MW project in Shandong Province. The smallest was a 3MW project in Anhui, which totals around 445MW.
Due to the FPV business growth since 2017, Sungrow has created a specialist team and business unit, which includes a dedicated R&D team that has already secured or in the process of receiving over 30 patents, specific to FPV systems, such as advanced floating bodies, square array anchoring, inverter boosting floating platform and system operation and maintenance.