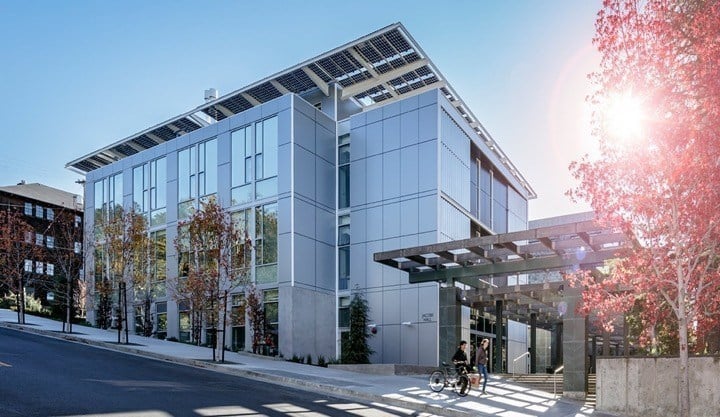 US-headquartered PV manufacturer Sunpreme is one of the recipients of the latest SunShot Initiative funding rounds that have just been announced through the U.S. Department of Energy. The copper patterning development funding is expected to lead to the company building a manufacturing plant in the US.
Sunpreme said it had been awarded US$5 million to develop a next-generation manufacturing tool set and process technology for copper patterning on its Hybrid Cell Technology (HCT) that uses thin-film processes on a silicon cell, by adapting technologies from the printed circuit board (PCB) industry.
Although different in some ways to SolarCity's thin-film processes, SolarCity is already using copper patterning developed from PCB equipment suppliers, providing a low-cost high-volume tool set for high-efficiency solar cells and modules.
However, Sunpreme also noted that the US$5 million funding would ultimately lead to the company establishing manufacturing in the US.
Back in 2011, Sunpreme secured over US$50 million in financing led by the International Finance Corporation (IFC), the private sector investment arm of the World Bank Group to build an integrated manufacturing plant in Jiaxing, China, which has since been its manufacturing base.
"Winning this award is a defining event that will enable us to bring profitable, high-value solar manufacturing back to the United States in the very near future," said Ashok Sinha, Founder and CEO of Sunpreme. "We are very excited about the opportunity this creates for both Sunpreme and the US PV industry. It enables us to continue our 6-year track record of continuous innovations for high performance without cost tradeoffs. Our Silver based bifacial cells packaged in double glass modules have already set an industry benchmark for powerful, aesthetically pleasing yet robust panels; commercializing this copper innovation will enable us to lead the way to the next major step up."
"This SunShot award will allow us, for the first time, to repurpose these hugely valuable PCB and semiconductor manufacturing technologies for solar manufacturing," added Dr. Farhad Moghadam, CTO of Sunpreme. "Most of the core technologies were originally developed in the US to begin with, and now Sunpreme, in partnership with the US Department of Energy, will be bringing them back to the US while creating new, high skill jobs and low-cost clean energy for all Americans."
Sunpreme has been building shipment momentum in recent months, having announced commercial rooftop project completions using its modules and the largest bifacial utility-scale PV power plant in eastern US.
The company also announced new products at SPI.