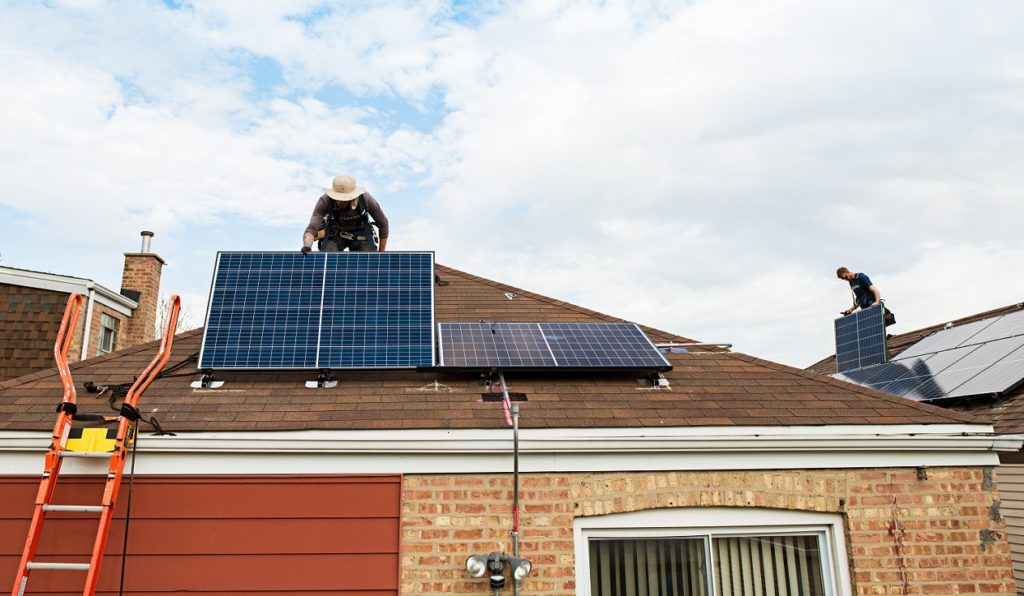 US solar installer Sunrun added 239.8MW of PV capacity in Q1 2023, exceeding its high-end guidance and is on track to reach 1GW in 2023.
Installed capacity increased by 12% year-on-year, while the company ended Q1 2023 with nearly 830,000 customers – and 692,000 subscribers – equating to a total installed capacity of 5.9GW.
Sunrun added 32,413 customers in Q1 2023, a 10% growth year-on-year (YoY) from the 29,463 it added in Q1 2022, taking its total customer number to 829,709.
With the forthcoming benefits from tax credit adders in the Inflation Reduction Act (IRA) only available to subscribers, customer additions will continue shifting towards a subscription model in the coming quarters, according to Danny Abajin, chief financial officer at Sunrun.
"The strength of Sunrun's energy subscription offering and leading market presence allowed us to gain significant market share, and these trends are set to accelerate in the quarters ahead," said Mary Powell, CEO at Sunrun.
The strong numbers in customer additions and solar capacity installed also increased the installer's sales activities by 30% in Q1 2023 over the same period from the previous year.
California continues to be a strong market for the company, after a spike in demand in Q4 2022 due to the changes in the net energy metering (NEM) programme it continued into Q1 2023 with sales increasing by 80% YoY during the quarter.
Group revenues were also up in Q1 2023, reaching US$589.8 million, up 19% from the same period a year earlier when the company registered revenue of US$495.7 million.
The collapse of Silicon Valley Bank (SVB) in March had no "adverse impact" on the company during Q1, according to Abajin, despite nearly US$80 million in cash deposits at SVB.
"We responded to developments quickly and decisively, and numerous capital partners reached out to us indicating interest to step into another lender's funding commitments, which we ultimately did not need. We continued to utilise our lending facilities without interruption throughout the entire period and continue to do so today," said Abajin.
Moreover, during Q1 2023 Sunrun appointed investee Lunar Energy to manage its home battery virtual power plants (VPP) network in the US, while early in the year the solar installer secured US$835 million in non-recourse financing to support its portfolio of leases and power purchase agreements (PPAs).
In its forward guidance, Sunrun expects to install between 270MW to 290MW of solar capacity in Q2 2023.