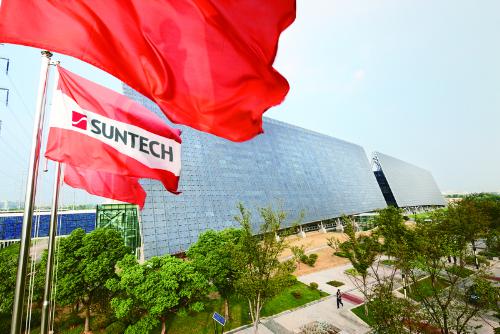 Wuxi Suntech the PV module manufacturing arm of renewable energy group, Shunfeng International Clean Energy (SFCE) said it had voluntarily withdrawn from the European Union's 'Price Undertaking Agreement' better known as the MIP (Minimum Import Price).
Wuxi Suntech cited the falling global/EU average selling prices of PV modules in contrast to MIP not being adjusted inline with market price declines.
He Shuangquan, Executive President of Wuxi Suntech Power Co said: "We have always complied with the EU's MIP agreement and were hoping that this duty would expire after December 2015, but this did not happen. So we decided to withdraw from EU's Undertaking since it is not consistent with our company's business strategy. Being out of the Undertaking agreement gives us more flexibility to serve Suntech's EU customers with excellent reliable products and will help us to expand our business."
Suntech said it had given notice of its intention to withdraw on August 1, 2016, which was accepted by the EU on October 11, 2016.
The company follows 'Silicon Module Super League' (SMSL) members JinkoSolar, Trina Solar and JA Solar from withdrawing from the MIP in recent months as well as a host of smaller Chinese and Taiwanese producers from the undertaking.
The European Commission is reviewing anti-dumping duties and policies with findings expected to be published in March, 2017.