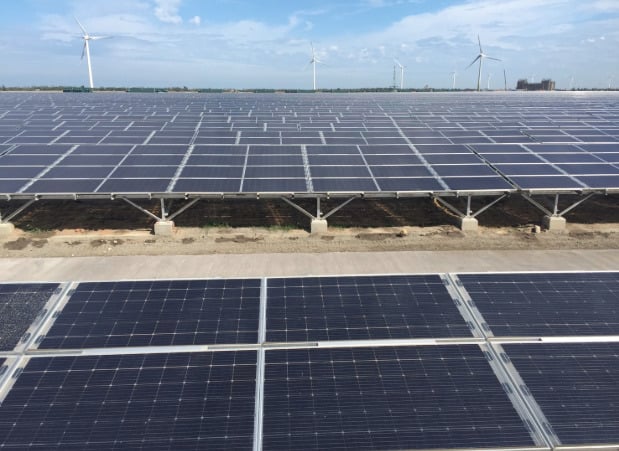 Taiwanese utility Taipower has started feeding electricity to the grid from what will eventually become the largest solar PV project in the country, based in Changhua County.
Power from 14MW of capacity at the project has now been connected, but the project will reach its full size of 100MW over a 140-hectare land area by February, according to a release from Taipower. The project, which will also be integrated with energy storage, will provide electricity for the equivalent of 30,000 homes, having been located in an area that Taipower claims has the highest irradiation in Taiwan.
Taipower will invest NT6.2 billion (US$201 million) into the site.
Taiwan-based merchant PV manufacturer and downstream project developer Neo Solar Power Corporation (NSP) said earlier this year that is 'Glory BiFi' mono PERC bifacial modules had been selected for the project, which is potentially the largest plant to use bifacial modules to date.