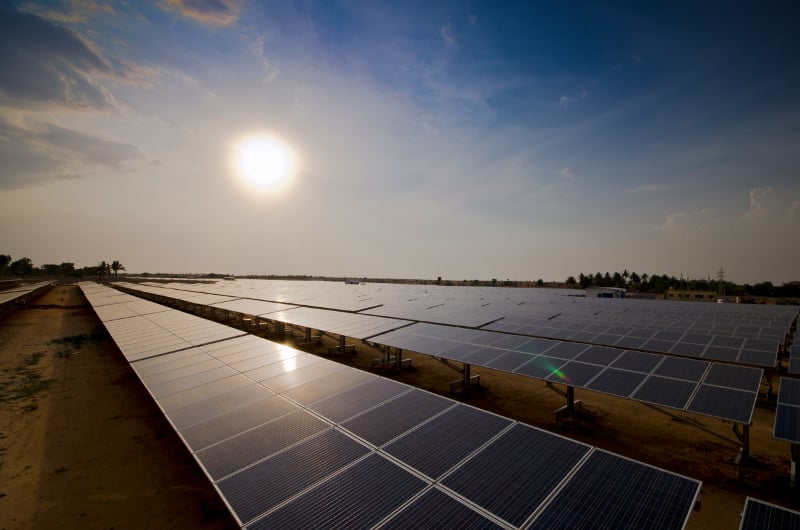 Tata Power Renewable Energy (TPREL), a wholly-owned subsidiary of Indian energy giant Tata Power, has commissioned a 100MW PV plant at the Pavagada Solar Park in Karnataka.
The project, made up of two 50MW plants, was awarded in April 2016 under the National Solar Mission. TPREL's total installed operating capacity now stands at 1,614MW.
The project was built over 216 hectares and power will be sold under a 25-year power purchase agreement (PPA) with Indian utility NTPC with a tariff of INR4.79/kWh (US$0.075).
Rahul Shah, CEO, TPREL, said: "The commissioning of the 100MW solar plant in Karnataka fortifies our position of being the largest renewable energy company in the country, with a strong presence in solar power generation. We prefer development opportunities in solar parks as land and evacuation are provided, and we can focus on the project. We are extremely proud of this development and we continue to seek potential areas across India and in select International markets through organic and inorganic opportunities."
TPREL recently commissioned 25MW solar plant in Charanka at the Gujarat Solar Park, and a 30MW solar plant in Palaswade in Maharashtra.
Just last week, Finnish firm Fortum also connected a 100MW solar plant to the grid at the same solar park.