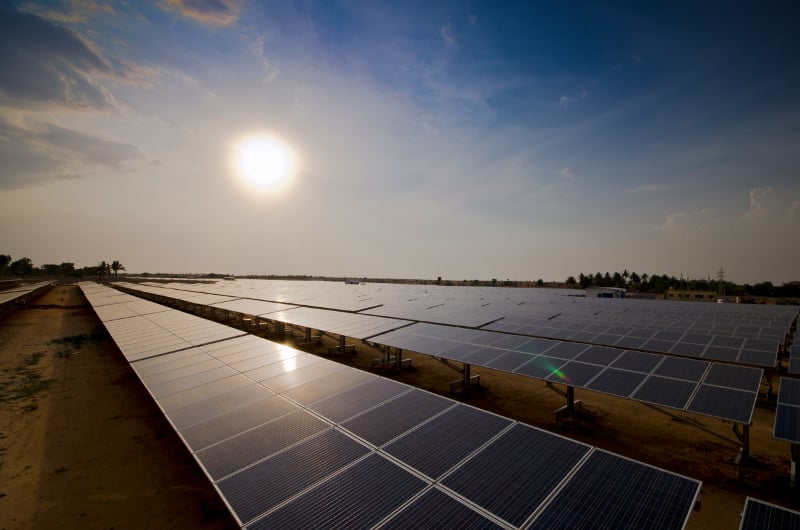 Indian energy giant Tata Power, via its wholly-owned subsidiary Tata Power Renewable Energy (TPREL), has commissioned a 30MW solar project in Palaswade in the state of Maharashtra.
The plant, spread across 56 hectares in Maan taluka, Satara district, will power the equivalent of 14,000 Indian households. The project uses domestically manufactured modules.
Cleaning will be carried out using rain water harvested through the construction of check dams, as Maan taluka is a water-scarce, drought-prone region. The additional water collected will be made available for irrigation and other uses for the local community, said a Tata release.
Rahul Shah, CEO, TPREL, said: "We aim to create a focused renewable energy business in TPREL with a sustained growth trajectory. The commissioning of the 30MW solar power plant at Palaswade marks a milestone in our drive, to grow our portfolio of clean and renewable energy generation. We would like to thank the Government of Maharashtra, Maharashtra State Electricity Transmission Company Limited, Maharashtra State Electricity Distribution Company Limited, Maharashtra Energy Development Authority, the local community and authorities and all our stakeholders for the support extended in setting up this solar power project at Palaswade. We are proud of our staff for proactively caring for the community through the construction of check dams to harvest, use, and make rain water available to the community."
TPREL's present operating capacity is 1,487MW comprising of 530MW wind and 957MW solar capacity located in the Indian states of Maharashtra, Gujarat, Madhya Pradesh, Andhra Pradesh, Telangana, Punjab, Bihar, Tamilnadu and Rajasthan. The company is also in the process of implementing nearly 373MW of renewable power projects at various locations on greenfield basis.