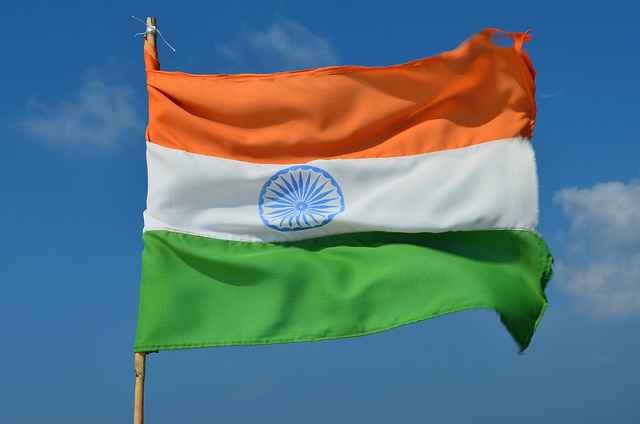 India-based companies have dominated the latest solar auction for 350MW in the state of Telangana with winning tariffs ranging between INR4.66-4.77/kWh (~US$0.07).
Each project tendered by major India utility NTPC is for 10MW capacity. The five winning developers were:
| Developer | capacity (MW) | Tariff INR/kWH |
| --- | --- | --- |
| ReNew Solar Power | 100 | 4.66 |
| Karvy Consultants | 50 | 4.67 |
| Azure Power | 100 | 4.67 |
| Adani | 50 | 4.67 |
| ACME Solar | 50 | 4.67 |
Jasmeet Khurana, associate director, consulting at Bridge to India, told PV Tech: "There are international companies in the list [of bidders] which have quoted similar tariffs and many of the winning Indian companies are also backed by international capital."
PV Tech recently spoke to financiers, who claimed that difficulties in financing Indian solar projects with extremely low tariffs would not impact the long-term prospects of India's PV market.
SECI 245MW tenders across India
In related news, the Solar Energy Corporation of India (SECI) has issued a request for selection (RfS) for solar capacity across three states.
This includes 160MW in Uttar Pradesh, 50MW in Himachal Pradesh, and 35MW in Puducherry. All the capacity will not be installed in solar parks and the projects will come up as part of the National Solar Mission Phase-II, Batch-III.
SECI also recently issued a tender document for 500MW of rooftop solar capacity across India. This is by far the largest rooftop solar subsidy tender in the country to date.
Consultancy firm Bridge to India estimated that residential and institutional segments accounted for rooftop solar capacity addition of around 60MW in the last year, which means that SECI is hoping the market to grow eight-fold this year to account for the 500MW.
The latest release from the consultancy firm said: "The tender requirement to commission the entire allocated capacity within 12 months (or face penalties) is also harsh in view of the small market size at present and significant delays observed in net metering approvals across India."
Bridge to India also said the design of the tender is very restrictive and, if some of the conditions are not relaxed, the consultancy anticipates that the tender subscription would be very low for the institutional market segment.
If you are looking to invest in or develop solar projects in India, join us on the 7th of June in London at Solar Finance & Investment: India, a conference designed to bring together European and North American investors and developers looking into the Indian market, as well companies with consolidated presence that are exploring new partnerships.