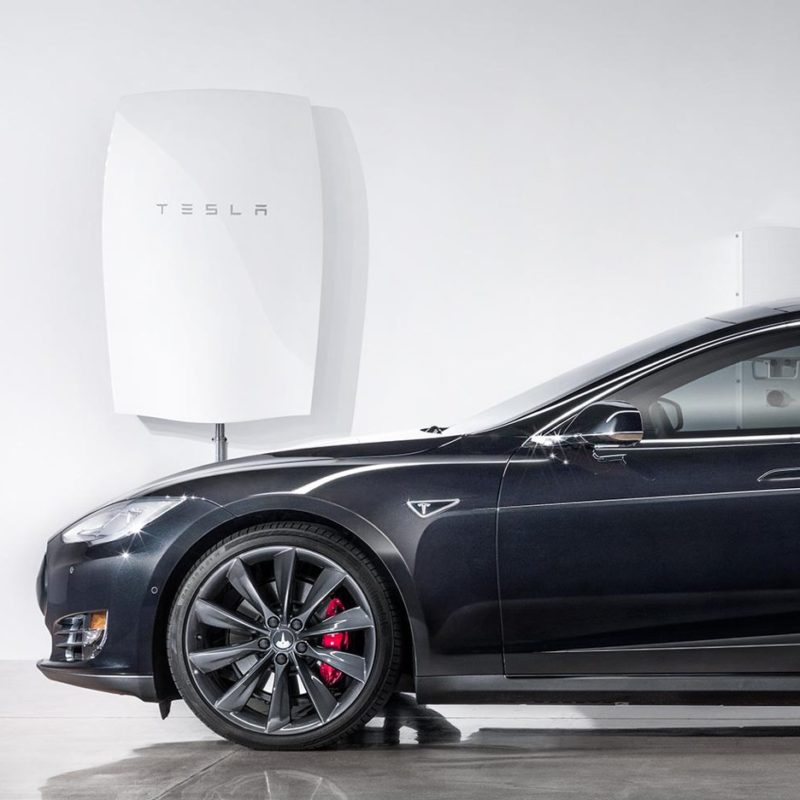 Tesla expects solar installations in 2018 to have peaked in the third quarter after reporting total installs of 93MW in the reporting period, guiding lower solar mix and seasonality within its Energy generation segment to be lower in the fourth quarter.
Tesla reported third quarter 2018 total solar installations of 93MW, 11% higher than the previous quarter (84MW), which are the best installation figures since the fourth quarter of 2017, yet lower (107MW) than the prior year period.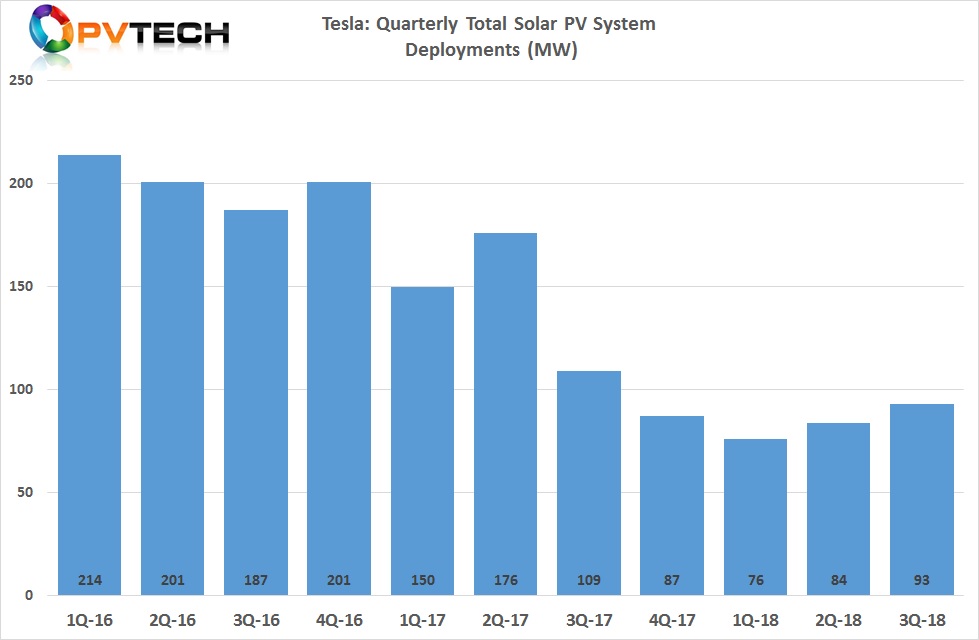 The company claimed that its previous decision in early 2018, to change the way it sold residential PV systems from call centres and third party leads to mainly online and Tesla automotive stores was working but reducing acquisition costs had been problematic.
However, without providing data, Tesla said: "We have significantly improved the time to install our solar and energy storage products and customers will continue to see faster installation".
The company also reported that in the third quarter, cash and loan sales made up 80% of residential installations, up from 46% in the prior year and 68% in the second quarter of 2018.
Energy storage ramp-up
Tesla reported third quarter energy storage deployments of 239MWh, an increase of 18% from the previous quarter (203MWh) and 118% compared to the prior year period.
Energy storage continues to be the major catalyst in the segment revenue growth, which reached the second ever highest level of US$399.3 million.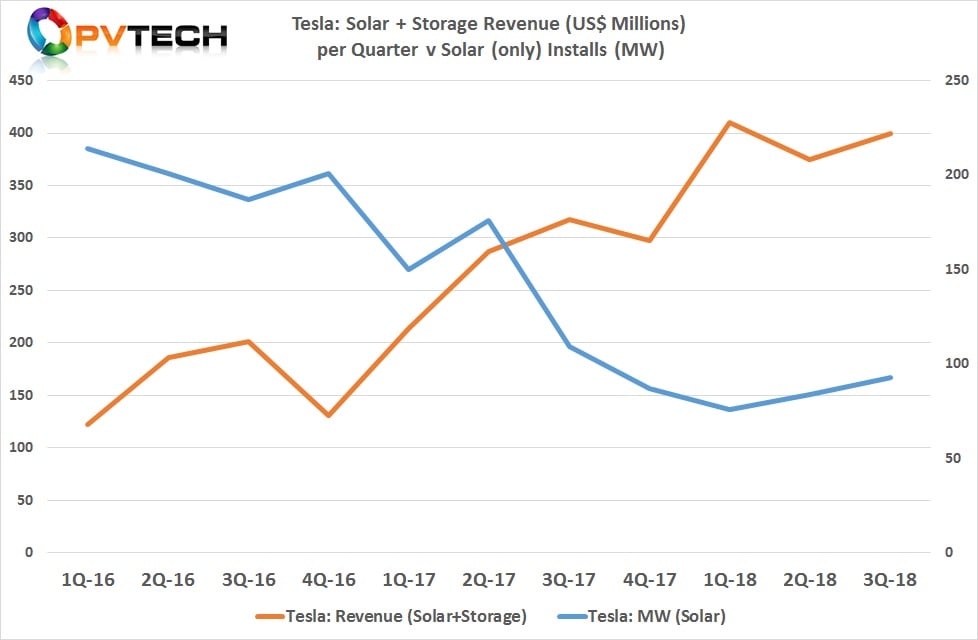 The company touted that due to the storage install growth, tripling of energy storage deployments in 2018, compared to 2017 was on track, despite expected seasonality issues in the fourth quarter of 2018.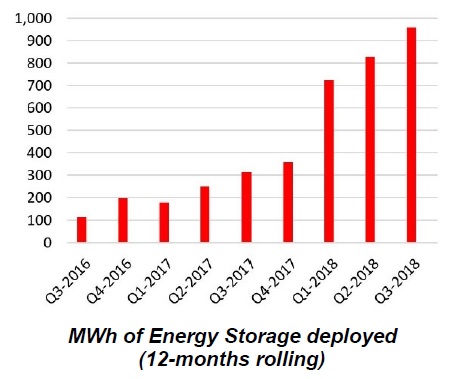 Supporting the growth claims was the eventual increase at Gigafactory 1 of its Powerwall production in the quarter, which was having an effect on reducing its order backlog.
Tesla rooftop tile production ramp delayed
The Energy segment business dampener was the Tesla rooftop PV tile system roll-out delays. The company said that its volume production ramp at Gigafactory 2 would occur in the 'first half of 2019', compared to the previous quarter guidance that the ramp would happen 'near the end of 2018'.
The company noted that the latest delay was due to the 'complexity of Solar Roof', and the need to make further design modifications to improve the the installation process.
Tesla also said that when ready, it would be prioritizing residential solar installations of the roof tiling system when sales were combined with its energy storage products, which would improve the company's economics ( revenue and profit) of the product, while providing 'a better customer experience'.