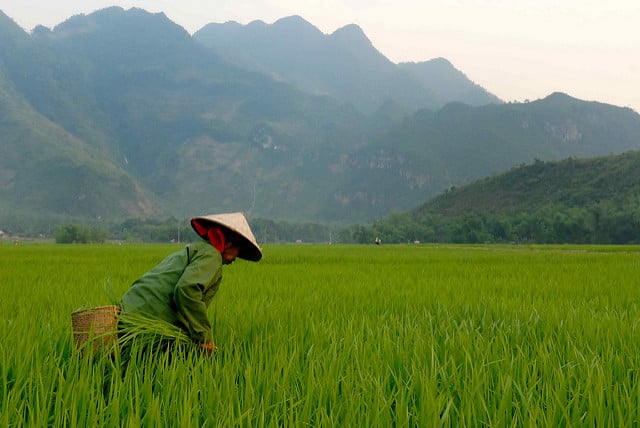 Thai power firm Gulf Energy Development plans to build a 48MW solar project in Vietnam in partnership with conglomerate Thanh Thanh Cong Group (TTC Group), according to a filing on the Stock Exchange of Thailand.
The US$66 million solar farm in Trang Bang district, Tay Ninh province, will be 51% owned by TTC and 49% owned by Gulf.
The Project has been approved by the Ministry of Industry and Trade of Vietnam to sell electricity to the utility EVN under a 20-year contract. Project construction will commence in June 2018 and commercial operation is scheduled for June 2019.
The plans comes as part on MoU singed by Gulf and TTC to form a partnership to jointly study, develop and invest in energy projects in Vietnam including solar, wind, natural gas, coal, waste, hydropower and thermal energy as well as natural gas import and terminal projects.
Vietnam's alrge-scale PV industry is proliferating. Sunseap and InfraCo Asia recently announced that they are partnering on a 168MW solar project in Vietnam. Meanwhile, TTC also recently contracted JGC Corporation to build a 49MW project in Gia Lai Province.
According to reports from Oliver Massmann of Duane Morris, Mien Trung Energy JSC plans to invest more VND1.3 trillion (US$57.2 million) in a 50MW solar power plant on 60 hectares around Dau Tieng Lake in Tan Chau district. Furthermore, Bien Hoa-Thanh Long One-Member plans to build a 30MW solar power plant, worth VND736 billion (US$32.38 million) on 37 hectares of land in Thanh Long commune, Chau Thanh district.