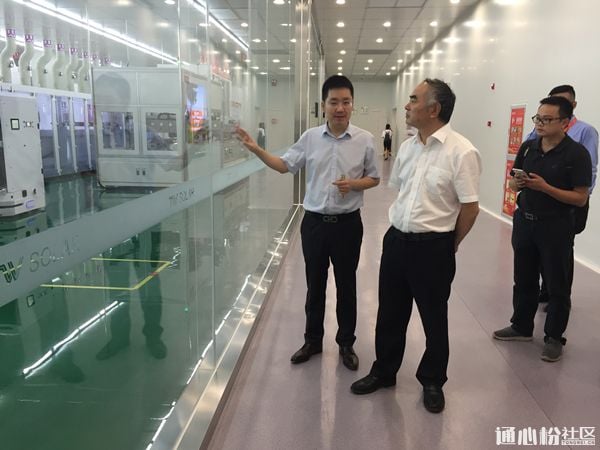 China-based integrated and merchant PV manufacturer Tongwei Group is starting capacity expansion plans at its subsidiary Tongwei Solar (Hefei) Co at two locations in China at a cost of US$1.8 billion over the next three to five years.
Tongwei has a strategic goal of building a world-class clean energy enterprise and recently opened its high-efficiency monocrystalline solar cell plant in Chengdu, China with an initial nameplate capacity of 2GW.
The plant also hosts the world's first technically unmanned monocrystalline solar cell production line under the intelligent manufacturing term, 4.0.
Tongwei is investing around RMB 12 billion (US$1.8 billion) in total constructing new cell manufacturing facilities at Hefei Solar's facilities in the Hefei High-tech Industrial Development Zone in Hefei City to provide nameplate capacity of 10GW, while a further 10GW of capacity will be housed in the Southwest Airport Economic Development Zone of Shuangliu District, Chengdu City.
Construction on the new projects is expected to start in November, 2017 and production ramped in phases over the next three to five years.
With the recent opening of its new 2GW plant, Tongwei has monocrystalline cell capacity of around 3.4GW. The company also has around 2GW of multicrystalline solar cell capacity and recently completed a 5,000MT polysilicon plant expansion, bringing nameplate production capacity to 20,000MT.
The company is also undertaking the construction of a new 50,000MT polysilicon plant.