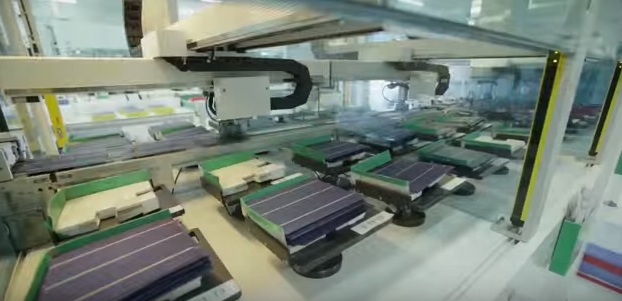 'Silicon Module Super League' (SMSL) member Trina Solar has set a new world record of 22.61% efficiency for a p-type mono-crystalline cell, with Passivated Emitter and Rear Cell (PERC) technology at its State Key Laboratory of PV Science and Technology of China.
The large-area 243.23 cm2 solar cell was fabricated on a large-sized boron-doped Cz-Si substrate.
The new cell efficiency has been independently confirmed by the Fraunhofer ISE CalLab in Germany and it surpasses Trina's previous record of 22.13% achieved in 2015. In July 2016, Trina Solar also claimed that its production lines were able to produce the same kind of PERC cells in large volume with an average efficiency of 21.12%
Dr. Pierre Verlinden, vice-president and chief scientist of Trina Solar, said: "We want to demonstrate all the possibilities of PERC technology on an industrial scale, and to approach as close as possible to the 25% efficiency level that was achieved by solar researchers at The University of New South Wales in the laboratory more than 17 years ago.
"Our goal is to insist on technological innovation, and transfer as quickly as possible the laboratory technology to commercial production."
Last week, Trina Solar's shareholders voted by a huge majority to back the company's plan to pursue privatisation and de-listing from the New York Stock Exchange.