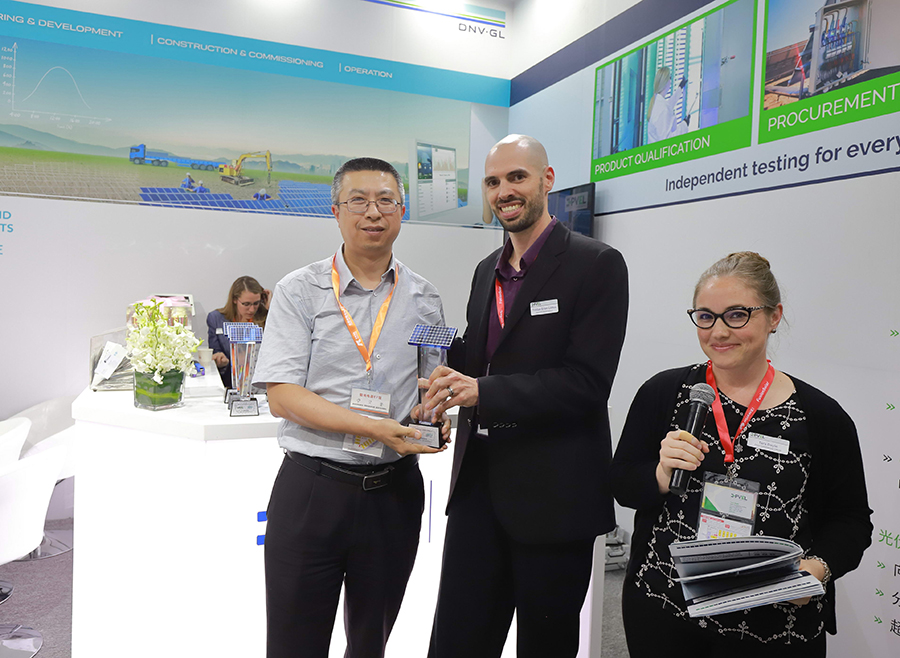 'Solar Module Super League' (SMSL) member, Trina Solar has achieved 'Top Performer' status in the 2019 PV Module Reliability Scorecard report issued by PV Evolution Labs (PVEL) in collaboration with DNV GL, for the fifth consecutive time.
The SMSL was successful in securing Top Performer status in PVEL's PID (Potential Induced Degradation) tests and Thermal Cycle (TC) tests for its TSM-xxxPE14H (mono 144 half-cut cell) module and its TSM-xxxPE05H (mono 120 half cut cell) module.
Trina Solar also secured Top Performer status in PVEL's TC test for its TSM-xxxDE14H(II) and TSM-xxxDE05H(II) modules (mono PERC 144 half-cut 350-380Wp and 120 half-cut 'SPLITMAX'), respectively.

Trina Solar quality director Zhao Mengyu said, "It is encouraging to see that Trina Solar has been recognized as a Top Performer for the fifth time in a row. Rigorous raw materials control and production line management processes ensure the high reliability of our modules. Trina Solar is committed to providing customers with higher-reliability and higher-value PV modules."
The company highlighted that it undertakes several rounds of ongoing reliability tests (ORTs) during the BOM (Bill of Materials) introduction process with more frequent ORTs for key components, such as packaging materials and PV backsheet.
Trina Solar also noted that it deploys almost 100 'control points' for the entire manufacturing process for silicon wafer and cell production processes, while over 100 control points are configured for the overall module production/assembly process.
In the 2019 PV Module Reliability Scorecard, nine PV module manufacturers achieved Top Performer status in the TC tests, while 19 PV manufacturers received Top Performer status for the PID test.