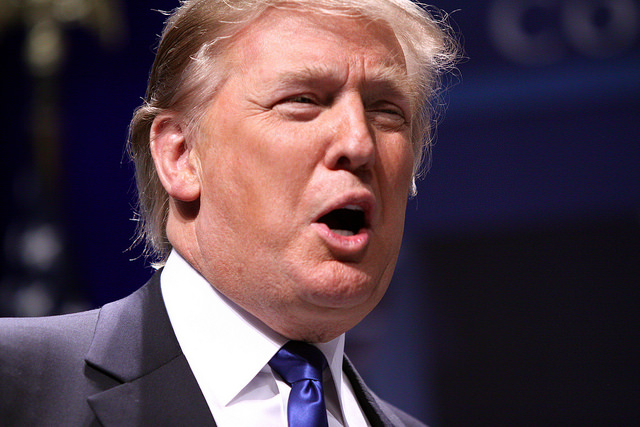 President Donald Trump's executive order that promotes 'Energy Independence' and targets Obama's Clean Power Plan went down a treat with fossil fuel interests, who praised Trump for making good on his promise to preserve coal jobs and avoid "regulatory burdens". However, environmentalists took a different interpretation; viewing the order as a KO of the previous administration's entire climate action legacy. Clean energy advocates stood somewhere in the middle, concluding that little will change in the long run.
Robert E. Murray, chairman, president and CEO of Murray Energy
"We are extremely pleased that President Trump has, once again, followed through on his promise to preserve coal jobs and low cost electricity in the United States…The CPP would have eliminated 49,000 additional megawatts of coal-fired generation, at an increased wholesale electricity cost of US$214 billion between 2022 and 2030 and increased electricity rates up to 31% in one-half of our states. President Trump's Executive Order will save Americans from this destruction and financial burden."
Stephen Eule, vice president for climate and technology at the US Chamber of Commerce's Institute for 21st Century Energy
"It was extraordinarily unlikely we would've met President Obama's Paris pledge under the best of circumstances. But clearly, if the Trump administration goes through with what's on the table so far, it will be impossible to meet the pledge."
Environmentalists
Ken Kimmel, president of the Union of Concerned Scientists
"The wrecking ball that is the Trump presidency continues. Dismantling existing EPA programs and policies isn't a plan—it's an abdication…The executive order undercuts a key part of the nation's response to climate change, without offering even a hint of what will replace it. The order includes other foolish and short-sighted policy changes, like eliminating a requirement for federal agencies to factor in climate change when issuing permits for large construction projects and taking into account the social cost of carbon in cost-benefit assessments of federal rules.
"We estimate the cumulative effect of repealing the Clean Power Plan and the vehicle standards will be a 9% increase in energy-related emissions in 2030, or 439 million metric tons. That means emissions will go up in the US, just when the rest of the world is transitioning to a cleaner, healthier economy."
Richard Black, director of the Energy and Climate Intelligence Unit (ECIU)
"The president hopes to promote US domestic supplies of coal, oil and gas; if reports are correct, some of his proposals may make life easier for oil and gas prospectors, although how much of a helping hand they need is moot, given that US shale production is booming and is actually depressing global prices already. Breathing life into the ailing corpse of the US coal industry will be a bigger ask – it was already at death's door and, with coal declining globally, it's difficult to see many jobs returning to the sector.
"Clean power likewise is responding to market demands and booming, creating US jobs and income, and it's difficult to see how or even why a pro-business President would want to curb that. Overall though, reforming the Clean Power Plan will take months or even years of legislative challenges; just like reforming healthcare, President Trump won't find that it's quick or easy to do."
Clean energy advocates
California governor Jerry Brown
"It's a colossal mistake. It defies science itself… Erasing climate change may take place in Donald Trump's mind, but nowhere else. Yes, there is going to be a counter-movement. I have met with many heads of state, ambassadors. This is a growing movement. President Trump's outrageous move will galvanize the contrary force. Things have been a bit tepid [in climate activism]. But this conflict, this sharpening of the contradiction, will energize those who believe climate change is an existential threat."
Sierra Club executive director Michael Brune
"Donald Trump and Ryan Zinke have made it clear that they believe America's public lands exist for only one purpose: fossil fuel development. This administration is selling us a bill of goods by handing our public lands to bankrupt coal companies for pennies on the dollar. Now, Americans will lose hundreds of millions of dollars a year to prop up a dirty and dying industry while our public lands are threatened and destroyed.
"For far too long, coal companies have desecrated our public lands, ripping nearly 400 million tons of coal from them every year while polluting our clean air and water. These operations cut off water supplies for ranchers and damage air quality in our communities."
Nigel Topping, CEO of the We Mean Business coalition
"This announcement undermines policies that stimulate economic competitiveness, job creation, infrastructure investment and public health.
"Withdrawing support for the Clean Power Plan and undermining the wider clean energy agenda puts this potential at risk, however two critical factors continue to suggest that the transition to a low carbon economy remains inevitable: clean power is the energy of choice for resilient and successful business and the political will to act remains resolute across the globe."