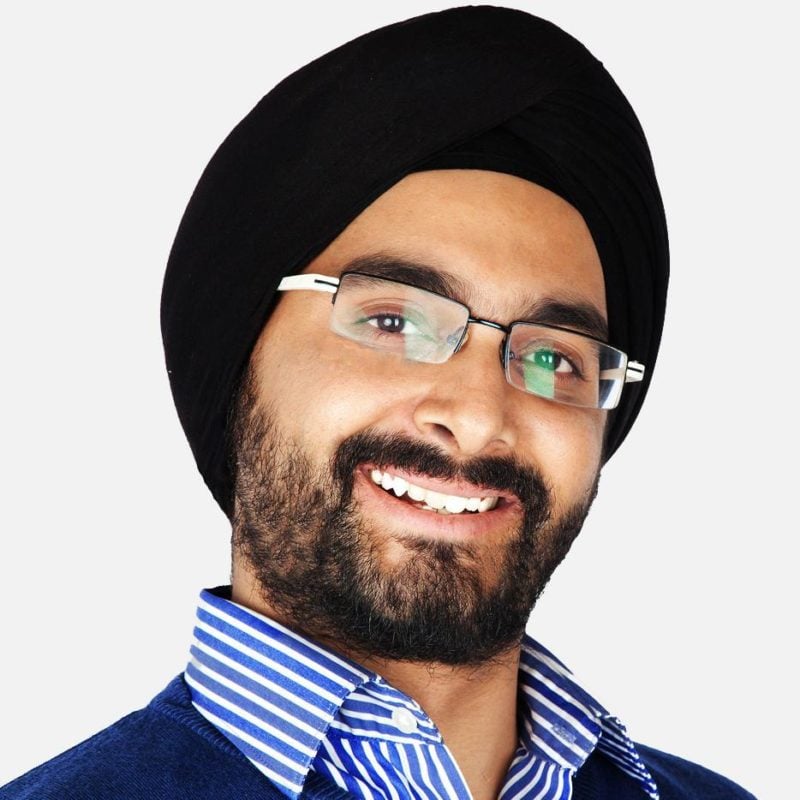 Globally, the top 10 inverter suppliers accounted for around 75% of shipments in 2015. In India, the market is even more concentrated as the top 10 suppliers accounted for over 85% of shipments. Despite this, there is intense price competition and churning in the supplier landscape. Prices for central inverters have fallen by 17% in the last year to about US$0.03/W for most suppliers. SMA and GE inverters, however, are still priced at a substantial premium.
Utility-scale solar
The market for utility-scale solar projects in India is dominated by central inverters – 'the bigger, the better' seems to be the mantra. While the most common offering until now has been 1MW sized inverters, several companies have now started offering bigger inverters with capacity of 1.8-2.5MW. These are all currently rated at 1,000V, but driven by an anticipated global shift towards 1,500V inverters, most companies are planning to make their new range available in India. The delay in shifting to 1,500V is largely because of the relatively higher price for compatible modules and balance of system which negates any advantage gained from higher efficiency and fewer installation components.
The central inverter market is dominated by European and Japanese suppliers such as ABB, Schneider, SMA, TMEIC and Hitachi respectively.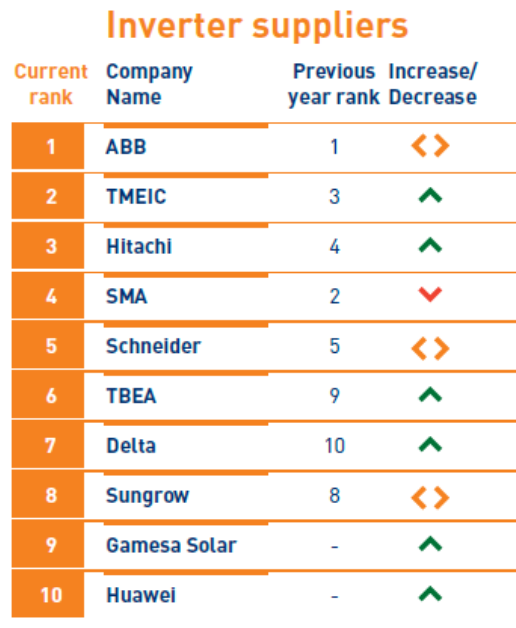 Except SMA, all other companies are now assembling their inverters in India and are able to get some cost advantage through local sourcing and assembly. From a taxation point of view, assembling in India is actually at a slight disadvantage as compared to direct imports from China as there is currently a concessional duty of just 5.15% on import of fully assembled products. According the Bridge to India analysis, this duty disadvantage on local assembly can be up to 7% of the product cost. However, the anomaly in favour of imports should be removed after implementation of the Goods and Services Tax (GST).
Chinese companies such as TBEA, Sungrow and Huawei and Delta Electronics from Taiwan have also been able to gain market share in recent years. While many of these companies offer both central and string inverters, Huawei is focusing only on string inverters.
The utility-scale market in India is expected to grow at 5-8GW annually going forward as compared to a little less than 2GW last year. This should help both existing and new suppliers in increasing their business volumes.
Rooftop solar
The Indian rooftop solar market is expected to add about 500MW of new capacity this year. There are many local players competing in this market but we find that the top 10 suppliers still account for over 85% of the shipments. Delta Electronics is the clear market leader, followed by SMA and its Chinese subsidiary Zever Solar. European suppliers Kaco and Fronius Solar and some Indian names such as Su-Kam and Consul Neowatt are other names in the top 10 suppliers.
Pricing in the rooftop solar market varies widely between US$0.07 – 0.17/W depending on order size, specifications and brand. Implementation of the GST is likely to improve the cost competitiveness of imported inverters as it is expected to make pass through of taxes easier.
The rooftop solar market in India is expected to grow at an impressive 70-80% for the next few years and there is a much larger room for newer companies to capture market share in this segment. Brand perception, effective distribution and competitive pricing are likely to be the key success factors in this segment.