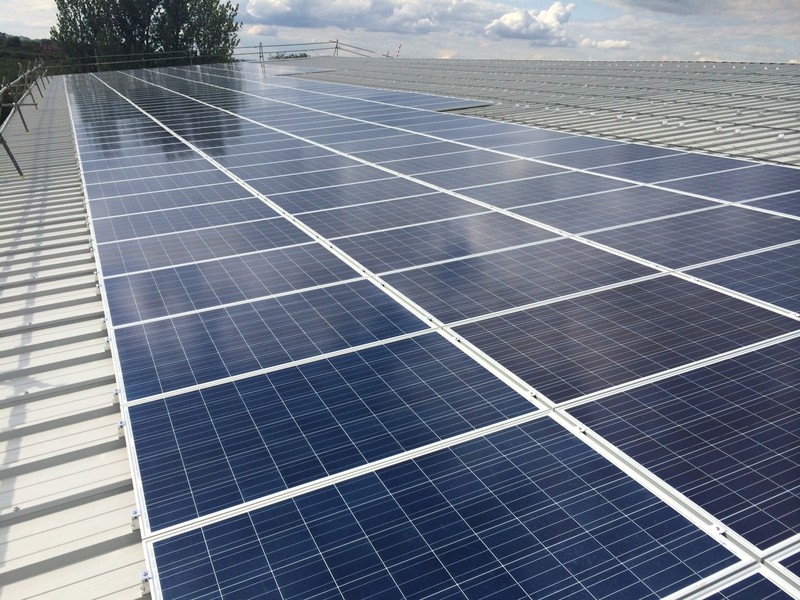 Members of India's solar industry have spoken out against alleged "unregulated" imports of Chinese solar and wind energy equipment to India.
Indian representatives calling for a government intervention on imports claimed this could prevent solar products made of sub-standard materials burdening the market, other commentators have branded the remarks as protectionist.
Fears about the quality of modules being used in India are not new. An executive panel at Intersolar India last November voiced concerns that many Indian solar projects have compromised on the quality of execution and failed to evaluate their module suppliers.
Six months later, at a conference held by the Chamber of Commerce and Industry, Amarpal Singh chief executive of the Punjab Energy Development Agency, has claimed that many Chinese-made products cannot sustain solar and wind power generation beyond a period of five years and therefore the government should check and restrict the rapid rise of Chinese imports.
However, Tim Buckley, director of energy finance studies, Australasia at the Institute for Energy Economics and Financial Analysis (IEEFA), told PV Tech that the comments seem to be partly motivated in creating barriers to protect domestic Indian suppliers.
He said: "Some Chinese second and third tier renewable energy products are clearly inferior. But China produces the majority of the world's solar modules and wind turbines and has world leading manufacturing plants and technologies, so I would not lump [them with] first rate products from tier 1 branded suppliers with strong balance sheets able to support the long-life warranty obligations provided."
Nevertheless, Ivan Saha, president and CTO of India-based PV module manufacturer Vikram Solar, told PV Tech that Chinese products do pose a genuine danger to India's solar sector.
He said: "These are lower quality products and are lower priced in India as compared to similar products in China."
Saha also listed potential actions that could be introduced to uphold module quality in India:
Strict quality checks pre-dispatch and after receipt at site
Publishing of module performance at plant level in open domain
Imposition of additional duties on Chinese module imports
Chairman and managing director of the Indian Renewable Energy Development Agency K.S. Popli said that large banks in India may be reluctant to fund solar and wind projects due to import quality, however, no developer in either segment has yet defaulted on repayments, he claimed.
On the other hand, Buckley said: "Domestic Indian solar and wind products are generally expensive, second grade technology and lacking quality control.
"One good thing is that very cheap labour means India can retrofit individual solar modules relatively cheaply when they break. Such double handling would be prohibitively expensive in Europe or the US."
Buckley also cited Indian conglomerate Adani's 1.2GW Gujarat module manufacturing plant set to open March 2017 as an example of India modernising and bringing in world leading technology and economies of scale. This would help India "compete with global competitors and build a home ground advantage to leverage India's low cost relatively skilled workforce and rapidly growing end market demand".
Buckley also warned that banks and EPC firms do need to verify they are buying legitimate products from tier one suppliers. EPCs must not cut corners to deliver on excessively competitive tender outcomes.
He also warned that any industry growing at 300% annually to 10-12GW installed in 2016/17 worth US$10-12bn of investment will "attract the usual crowd of charlatans willing to partake in fraud". Thus firms must perform thorough due diligence on counterparties
Finally he said a government register of individual module serial numbers could cheaply track the supply chain and reduce the value of theft and allow tracking of fraud.