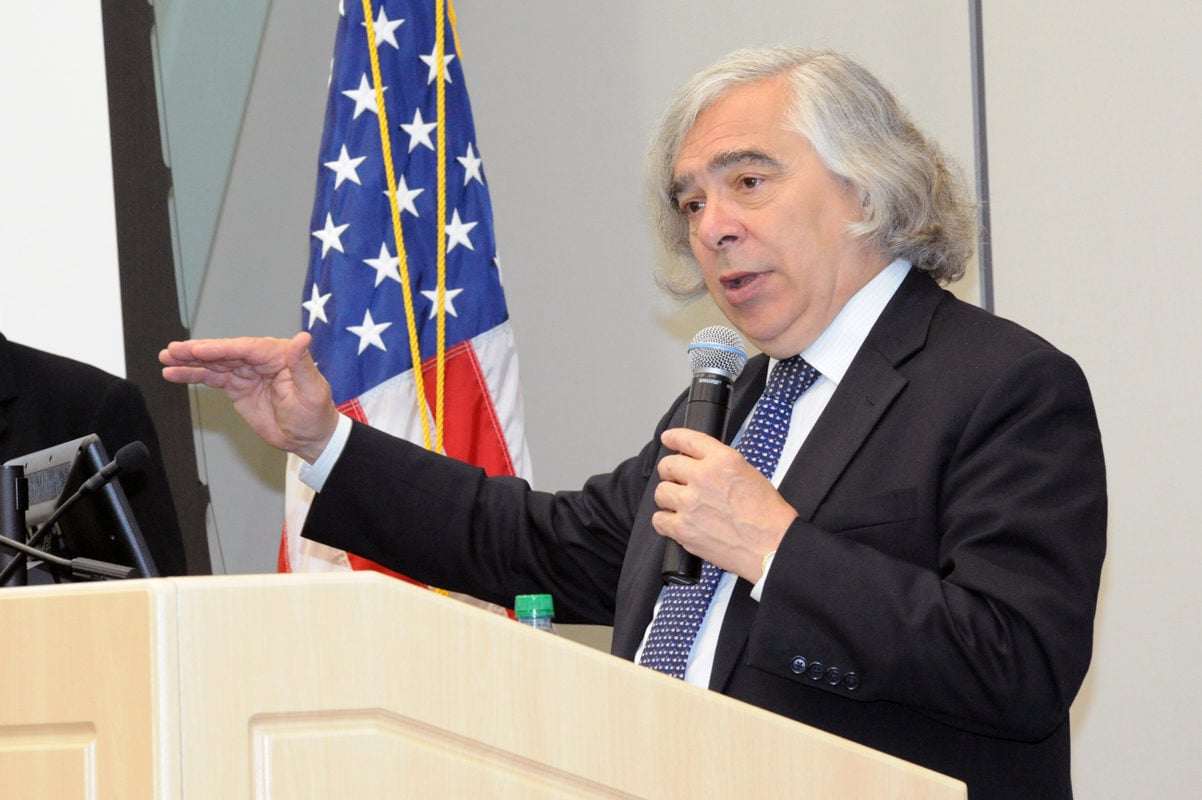 In his final release before leaving office, US Secretary of Energy Ernest Moniz discussed a number of topics related to the future of various energy sectors in his exit memo.
Moniz, who will leave office once the Obama Administration departs the White House, praised the growth of renewable-energy markets in the US over the last eight years — highlighting the advancements of PV power in particular.
According to Moniz, the US had only installed 1.2GW of solar in 2008 — a number that has increased to 31GW of capacity in 2016. Back in 2008, there were no PV plants in the US with over 100MW in generation capacity, while there are now 50 projects within the US with generation outputs of 100MW or higher.
After launching the SunShot Initiative in 2011 with the goal of making solar electricity costs competitive with other energy outlets, the DOE reported that SunShot is already 90% of the way towards reaching its 2020 goal of reducing the PV levelised cost of energy (LCOE) to US6¢ per kilowatt-hour (kWh) for utility-scale PV, US7¢/kWh for commercial rooftop PV, and US9¢/kWh for residential rooftop PV.
The DOE announced in November that the SunShot Initiative has announced a new set of goals to reach by 2030, including lowering the LCOE to US3¢/kWh for utility-scale solar, US4¢/kWh for commercial rooftop PV, and US5¢/kWh for residential rooftop PV.
Over one million rooftops in the US have now installed solar panels, due in part to a 54% reduction in overall costs since 2008.
Utility-scale solar has also made strides over the last eight years — as the cost of large-scale PV has dropped by 64% since 2008 and now produces enough energy to power over two million homes.
The positive growth of the solar market has also paved the way for thousands of new jobs, with the Solar Instructor Training Network training 1,087 instructors at 422 community colleges, 46 labor union centers, and several technical high schools. Branching off from that, these instructors have now trained more than 37,000 students to qualify for the North American Board of Certified Energy Practitioners Entry Level Exam.