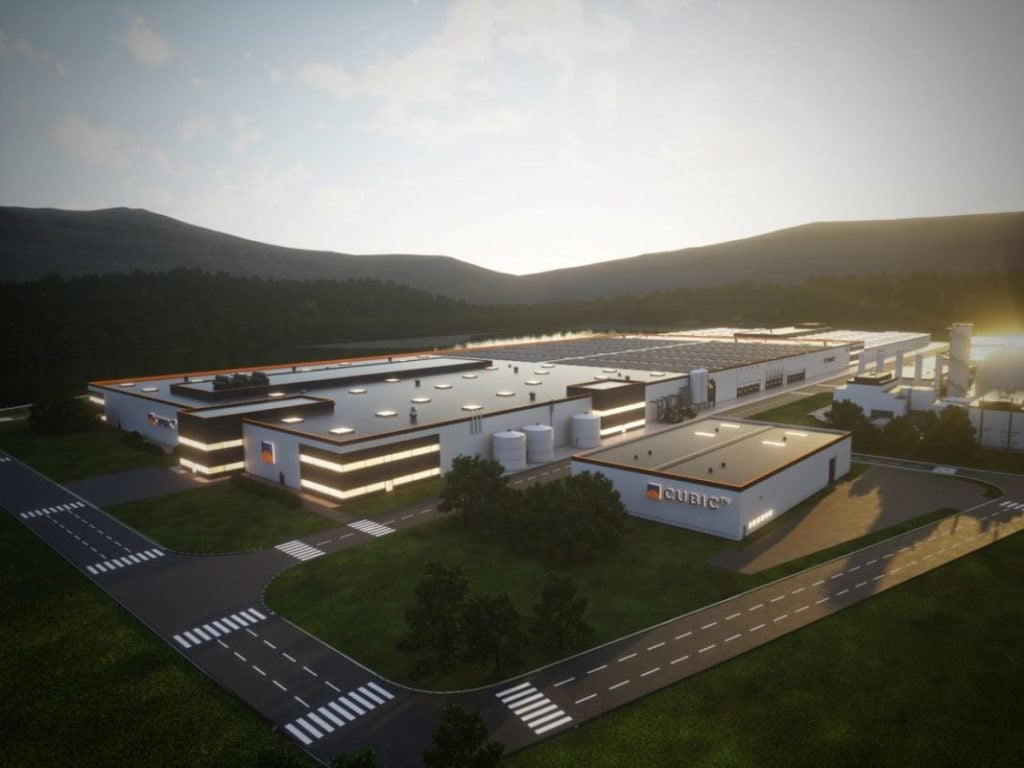 CubicPV, a US solar manufacturer backed by Bill Gates's Breakthrough Energy Ventures, is looking to leverage support included in the country's Inflation Reduction Act (IRA) to set up what it claims will be the largest PV wafer manufacturing facility outside of China.
The company last month revealed plans to establish 10GW of mono wafer capacity in the US as it aims to fill a void in the silicon solar value chain and take advantage of IRA incentives.
"It really is a historic piece of legislation," says Frank van Mierlo, CEO of CubicPV, adding that financial support included in the IRA will make US-made solar modules the most cost-effective in the world.
"I believe the US cost pencils out cheaper than the Chinese cost. In other words, US production is going to be not only competitive in the US, it's going to be competitive worldwide," van Mierlo tells PV Tech Premium.
Formed in 2021 following the merger of wafer producer 1366 Technologies and Hunt Perovskite Technologies, CubicPV has developed its Direct Wafer technology to eliminate the ingot and sawing steps from wafer production to produce wafers directly from a bath of molten silicon.
According to the manufacturer, the resulting product produces the ideal bottom cell for high-efficiency tandem modules while offering a reduction in carbon footprint over conventional methods.
Having narrowed down the list of locations for its US wafer facility, CubicPV now has a leading candidate. The site choice is expected to be finalised by the end of March, with construction to begin soon after. The facility is forecasted to be fully ramped up in 2025.
Van Mierlo says CubicPV has a headstart on other companies looking to set up upstream PV manufacturing in the US, an important advantage given the limited timeline of incentives included in the IRA. He adds: "Speed is really important for the investors here."
When fully ramped up, it is expected that CubicPV's wafer plant will serve both domestic and international demand. "I think the US market is going to be by far the most attractive and I really see that as taking off," says van Mierlo. He believes the US will have more than 50GW of annual solar manufacturing capacity by the end of the decade.
While scores of new US manufacturing plans have been unveiled since President Joe Biden signed the IRA into law last August, upstream announcements are beginning to gather pace. Enel Green Power is intending to build a 3GW module and cell factory in the country while Qcells revealed earlier this month it will break ground on a 3.3GW ingot, wafer, cell and module production plant in the state of Georgia in Q1 2023.
Van Mierlo believes the push for more PV manufacturing in markets such as the US illustrates how the industry is becoming more mature. "The really important industries are multipolar, and solar is growing up and will also be a multipolar industry with manufacturing around the world," he says. "Clearly the US decided that we're going to be one of those manufacturing poles."
With CubicPV's wafer manufacturing facility expected to employ more than 1,000 people, van Mierlo says one of the main challenges the company will face is assembling an engineering team to execute on the project. He adds: "Growing an ingot is a relatively complex process. Even today, in the best factories on the planet, when they tried to start the ingots, they're only successful about half the time."
Perovskite tandem R&D
Alongside its wafer manufacturing push, CubicPV last month announced it raised US$26 million in Series B financing to accelerate research and development into tandem solar modules. Private equity fund manager Synergy Capital and a subsidiary of Thai conglomerate Siam Cement Group led the round, joined by returning investors including Breakthrough Energy Ventures.
Tandem technology introduces a much-needed solution that layers two light absorbers into one device, boosting the power output of the end panel, according to the company, whose approach to tandem uses its Direct Wafer and perovskite technologies.
While current solar panels have an efficiency of around 22%, tandem holds the promise to bring that up to 30%, says van Mierlo. "We only have so many good locations for solar panels, we only have so many roofs, and so to extract more energy from those existing resources is important."
Scientists last year claimed a record 30.1% conversion efficiency for four-terminal perovskite-silicon PV tandem cells, and manufacturers are forging ahead with research into the technology. Qcells and research institute Helmholtz-Zentrum Berlin are part of an initiative co-funded by the EU that aims to advance Europe's tandem solar PV cell manufacturing, focusing on silicon-perovskite cells.
Van Mierlo is bullish on the outlook for tandem solar cells: "My prediction is that in 10 years the entire market will be tandem, and we're absolutely planning to lead that effort."