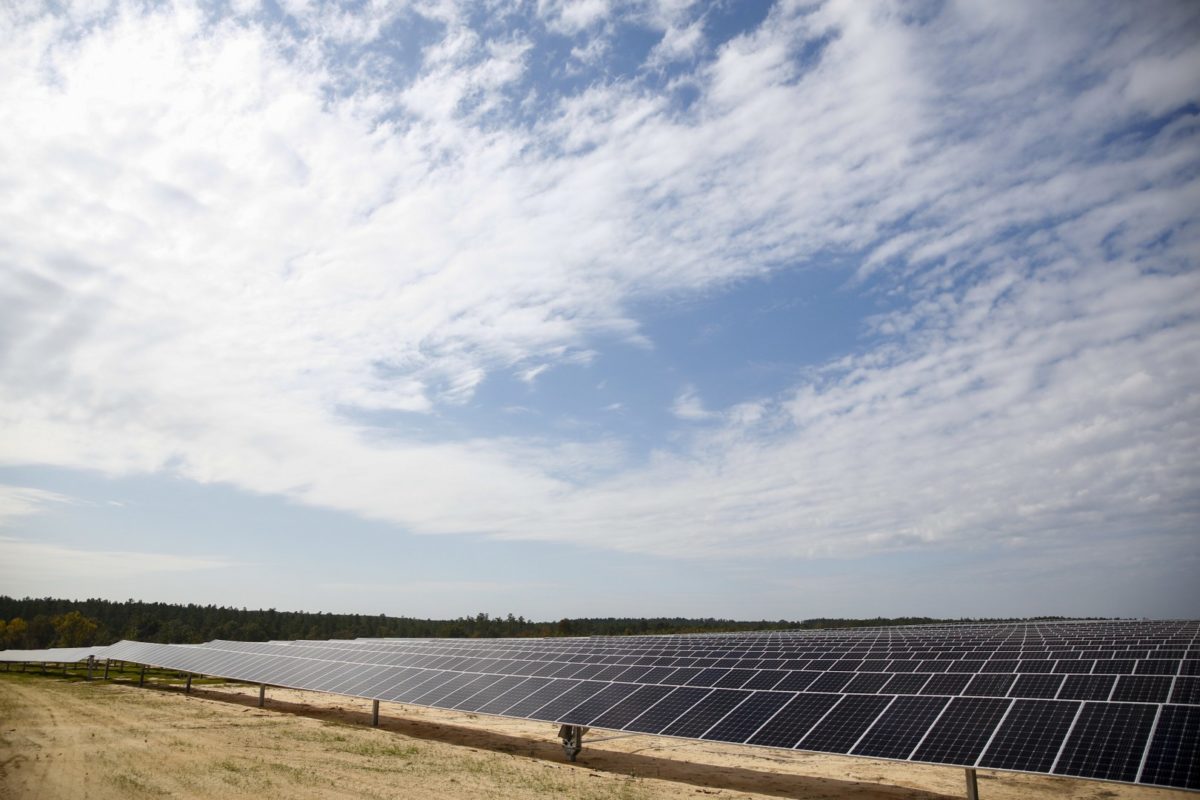 NextEra's 74MW PV project in South Carolina is now operational
Nov. 18: NextEra Energy Resources' 74.9MW Shaw Creek Solar Energy Center near Aiken, South Carolina is now operational. The project, which is owned and operated by a subsidiary of NextEra Energy Resources, is located on 226 hectares of land and features more than 270,000 PV panels.
Matt Handel, vice president of development for NextEra Energy Resources, said: "We are proud to supply customers with clean, renewable energy from the Shaw Creek Solar Energy Center. This solar project will generate cost-effective, home-grown, clean energy for South Carolina and provide significant tax revenue to Aiken County for years to come."
Construction lasted 10 months and generated a significant boost to Aiken County and South Carolina by creating hundreds of construction jobs. Over its operational life, the PV installation is expected to generate close to US$9 million in additional tax revenue for Aiken County.
Recurrent Energy closes sale on 74.8MW PV installation in North Carolina
Nov. 18: Recurrent Energy has closed on the sale of 99% of the partnership that owns the Class B membership interest in the 74.8 MW NC 102 PV project, located in Cabarrus County, North Carolina, to NextEnergy Capital.
NextEnergy Capital indirectly acquired 99% of the project's interests through NextPower III, its third institutional solar fund. Back in May 2018, Recurrent secured the debt and tax equity financing for the project from Prudential Capital Group and US. Bancorp Community Development Corporation.
Dr. Shawn Qu, chairman and chief executive officer of Canadian Solar, said: "The NC 102 project is Recurrent Energy's second solar project in the North Carolina market and another example of the Company's ability to grow its US footprint."
The NC 102 installation reached commercial operation back in September 2018 and is one of the largest operating solar projects in North Carolina. The site already has a PPA in place with Duke Energy Carolinas and generates enough clean solar power to meet the energy needs of approximately 12,000 homes.
Clorox, Enel sign virtual PPA for 70MW
Nov. 13: The Clorox Company and a subsidiary of Enel Green Power North America have signed off on a 12-year, 70MW virtual PPA for the purchase of renewable energy, beginning in 2021.
Representing about half of Clorox's 100% renewable electricity goal in its operations in both the US and Canada, this VPPA will help Clorox reach this goal in 2021, four years ahead of the projected plan.
Benno Dorer, chair and CEO, The Clorox Company, said: "Climate change and rising greenhouse gas emissions pose a real threat to the health of our planet and ultimately the long-term well-being of people globally. That's why we've taken action for more than 10 years to measure and reduce the carbon footprint of our operations.
"Our agreement with Enel helps to expand US renewable energy "infrastructure, reflecting our view that companies like Clorox play an important role in addressing global climate change. We believe this agreement will significantly contribute toward Clorox achieving our goal of 100% renewable electricity in our operations in the US and Canada in 2021, four years earlier than originally planned. Our commitment to climate stewardship is an important pillar of our new IGNITE strategy and part of our overall efforts to drive Good Growth – growth that's profitable, sustainable and responsible."
The 70MW VPPA for the purchase of renewable energy delivered to the electricity grid is for the second phase of Enel's Roadrunner solar project, which will be built in Texas.
The 497MW Roadrunner project is being developed in two phases. The first phase, currently under construction, will have a generation capacity of 252MW and is expected to be completed by the end of 2019, while the remaining 245MW of capacity is expected to be completed by the end of 2020.
According to the US Environmental Protection Agency Greenhouse Gas Equivalencies Calculator, this VPPA is estimated to avoid approximately 140,000 metric tons of CO2 emissions annually.