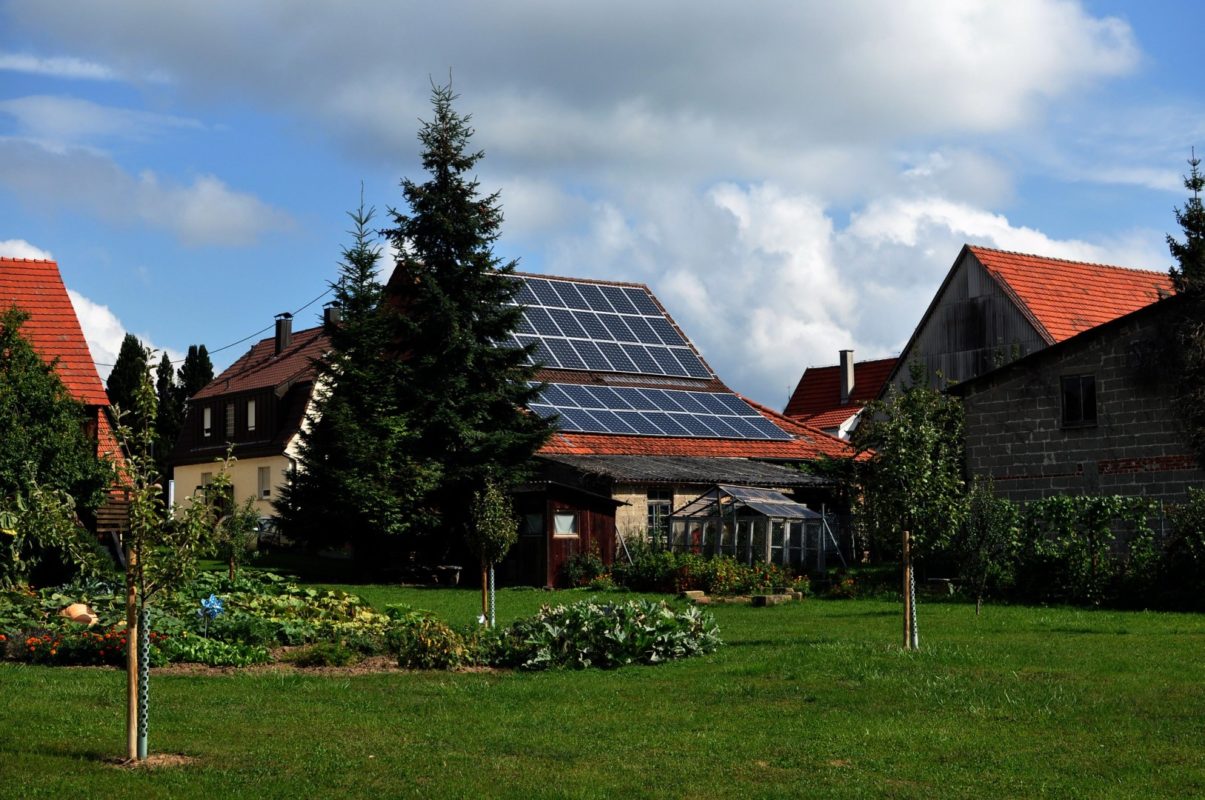 A new deal by Germany's coalition cabinet has brought good news for the solar operators contending with the COVID-19 crisis, with a subsidy cap now removed for the foreseeable future.
On Monday, an agreement within the federal government – an alliance between chancellor Angela Merkel's conservatives (CDU/CSU) and the social democrats (SPD) – cleared the final obstacle for the removal of a subsidy freeze, which would have halted state money once installed PV reached 52GW.
The coalition had tentatively agreed to the subsidy cap axing last September, but the measure's entry into force had been delayed by a separate row over the minimum distance between wind turbines and buildings. All the while, installed PV was fast approaching the 52GW threshold.
Now that a solution has been found to the wind turbine dispute – distancing rules will be decided by each state – the lifting of the solar subsidy cap can proceed. A federal spokesperson told PV Tech the plan is to include the change in an ongoing legislative procedure "in order not to lose time".
Contacted by this publication today, the spokesperson went on to confirm there is no plan to set a new, higher GW-based subsidy freeze to replace the prior 52GW threshold. "The PV cap will be lifted altogether," they explained.
From think tank Bundesverband Neue Energiewirtschaft (BNE) to nationwide solar association BSW, various stakeholders welcomed (see reactions below) the coalition's unblocking of the solar and wind changes. Environmental campaigners deemed the measures insufficient, however.
The lifting of the subsidy freeze brings a measure of respite to German solar players, hit by COVID-19 constraints even as they work towards the country's steep growth targets. Under goals approved last October, installed PV capacity must nearly double from 2020 (50GW) to 2030 (98GW).
Even pre-pandemic, Germany was believed by analysts and industry commentators to face obstacles on the path to 98GW of solar by the end of the decade. Green politicians had pointed at the need to increase the size of solar auctions, whilst experts had urged for a lifting of land restrictions.
Germany says Auf Wiedersehen to the PV subsidy cap: The reactions
German solar association BSW (source)
"We hope that this is actually the long-awaited salvation. Now we cannot waste any more time. Already in the coming week the agreement will have to be legally binding so that the solar cover comes just in time … According to calculations by the BSW, the subsidy restriction applying to an installed photovoltaic output of 52 gigawatts could otherwise be reached as early as July 2020"
Think tank BNE (source)
"[We] welcome the agreement of the grand coalition on wind, photovoltaics and acceleration of planning. The solar cover and the distance scramble are now where they belong, a chapter of political antics in the energy history books … [While] the coalition took the foot off the brakes with the resolutions, it still has to step on the gas. But here, too, there is surprisingly encouragement: the deal in particular on the acceleration of planning is particularly welcome in the agreement, as it shows that what was important in the future was understood: the continuous modernisation, simplification and de-bureaucratisation of the participation, planning and approval processes."
Friends of the Earth Germany, BUND (source)
"Much ado about nothing … A real breakthrough would have been a comprehensive reform of the Renewable Energy Act [EEG] which stipulates ambitious expansion targets and paths for solar and wind energy. This is the only way to achieve a sustainable and socially just energy transition."