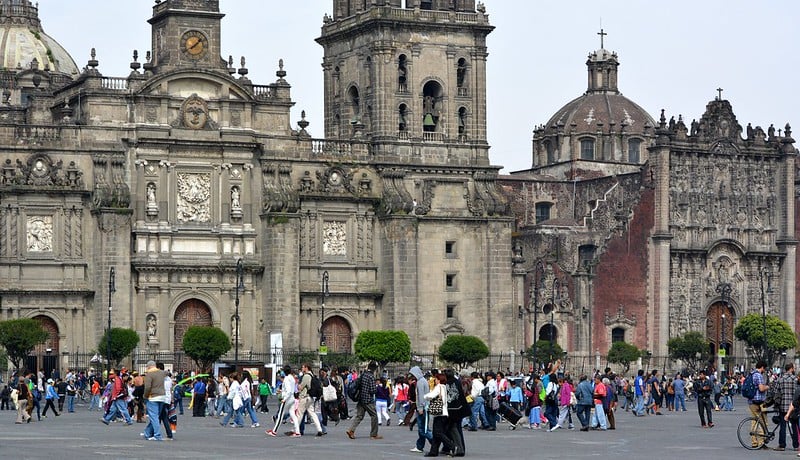 The past few days have brought a reprieve to Mexican renewables after a year of policy disputes with the new government, with much-lambasted policy changes now said to have been halted by the courts.
A federal judge in Mexico City overturned last Thursday rules that would have extended clean energy certificates meant for post-2014 renewable projects to legacy hydro and nuclear power plants, according to reports on El Financiero and other Mexican outlets in recent days.
The changes to the so-called CEL scheme, enacted by the government of Andrés Manuel López Obrador (commonly referred to under the AMLO acronym), had triggered a chorus of condemnation in renewable circles when they were put forward on 28 October this year.
On the same day, Mexican bodies for PV (ASOLMEX), wind (Amdee) and others said the inclusion of old hydro and nuclear in the CEL programme ignored the feedback from dozens of businesses and trade associations and breached "basic tenets" of the legislation protecting investors' rights.
"[These changes] entail a fundamental shift in the legislative framework and cause direct economic damage to private [renewable] projects," the associations said, as they vowed to mount a legal offensive to protect their rights before national and international court channels.
The pushback reportedly materialised a weeks later, when Bloomberg listed AES Corp, Enel, EDF, Cubico Sustainable Investments, Zuma Energía and Balam Fund as the renewable players supposedly suing AMLO's administration and demanding a court-ordered injunction to the CEL changes.
Latest policy row as Mexican solar eyes free-market era
Contacted by PV Tech in the past few hours, Mexico's Energy Ministry had not shed light on the steps it will follow with its proposed CEL reform, after the court's blocking, by the time this article was published.
The CEL system, part of the energy reform enacted by AMLO's predecessor Enrique Peña Nieto, assigns a certificate to every 1MWh of output from a clean energy project. Developers and other market operators can then buy and sell the CEL units to underpin project revenues.
ASOLMEX, Amdee and other government critics have long argued that bringing legacy hydro and nuclear into the CEL scope could trigger a collapse in the overall value of these certificates, in the process majorly denting the financial viability of new PV and wind projects.
The conflict is the latest to pit Mexico's renewable players against the AMLO administration, which in its first year in office has halted renewable auctions, shielded state monopoly CFE against old renewable purchases and axed key energy infrastructure projects.
The new president's determination to ensure Mexico taps into its oil reserves – with talk of a US$8bn new refinery meant to make the country self-sufficient on the energy front – has seen the government scolded by the UN ahead of this month's annual global climate talks.
The various policy rows have followed one another as on the ground, foreign players continue their work to deploy utility-scale projects. The latest milestones include Enel's operational launch of 220MW Magdalena II – the firm's first to be fully bifacial – and FRV's merchant 396MWdc project.
A feature examining the opportunities and risks of Brazilian and Mexican PV was part of PV Tech Power's Volume 20, which you can subscribe to here.
The prospects and challenges of Latin American solar and storage will take centre stage at Solar Media's Energy Storage Latin America, to be held in Colombia on 28-29 April 2020.