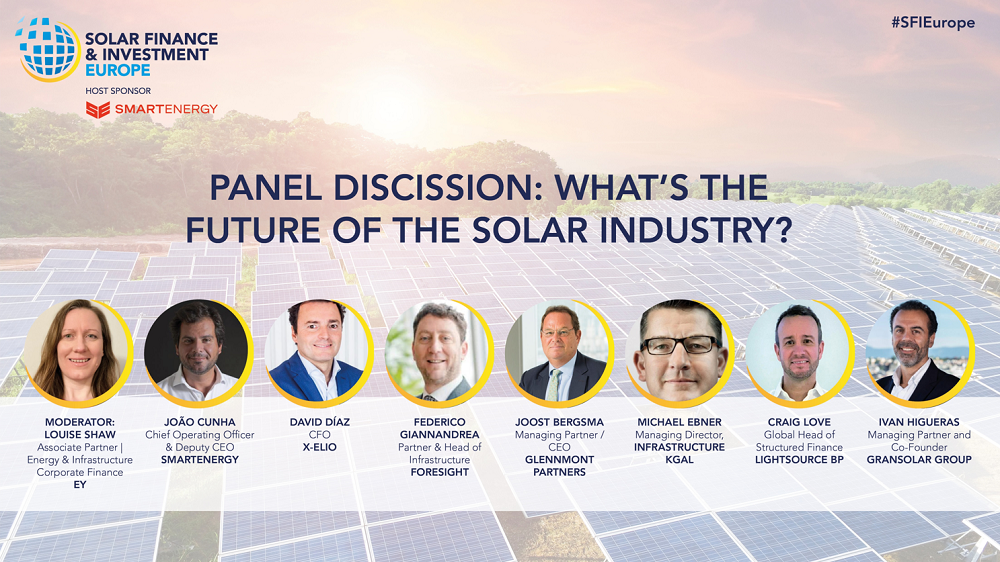 In this exclusive recording from our Solar Finance & Investment Europe event, panellists from across the solar industry discuss the future of the solar industry, including points of discussion such as the threat of consolidation, the role O&G majors will play and the shifting landscape for grids and networks.
Moderated by EY's Louise Shaw, panellists include:
João Cunha, chief operating officer & deputy CEO, Smartenergy;
David Díaz, Cfo, X-Elio;
Federico Giannandrea, partner & head of infrastructure, Foresight;
Joost Bergsma, managing partner / CEO, Glennmont Partners;
Michael Ebner, managing director, infrastructure, KGAL;
Craig Love, global head of structured finance, Lightsource bp, and;
Ivan Higueras, managing partner and co-founder, Gransolar Group.
This panel discussion originally took place during Solar Finance & Investment Europe 2021, which itself was held between 3 – 4 February 2021. The annual event, now in its seventh year, brings together the leading lights of Europe's solar finance community. More details on the event can be found here.