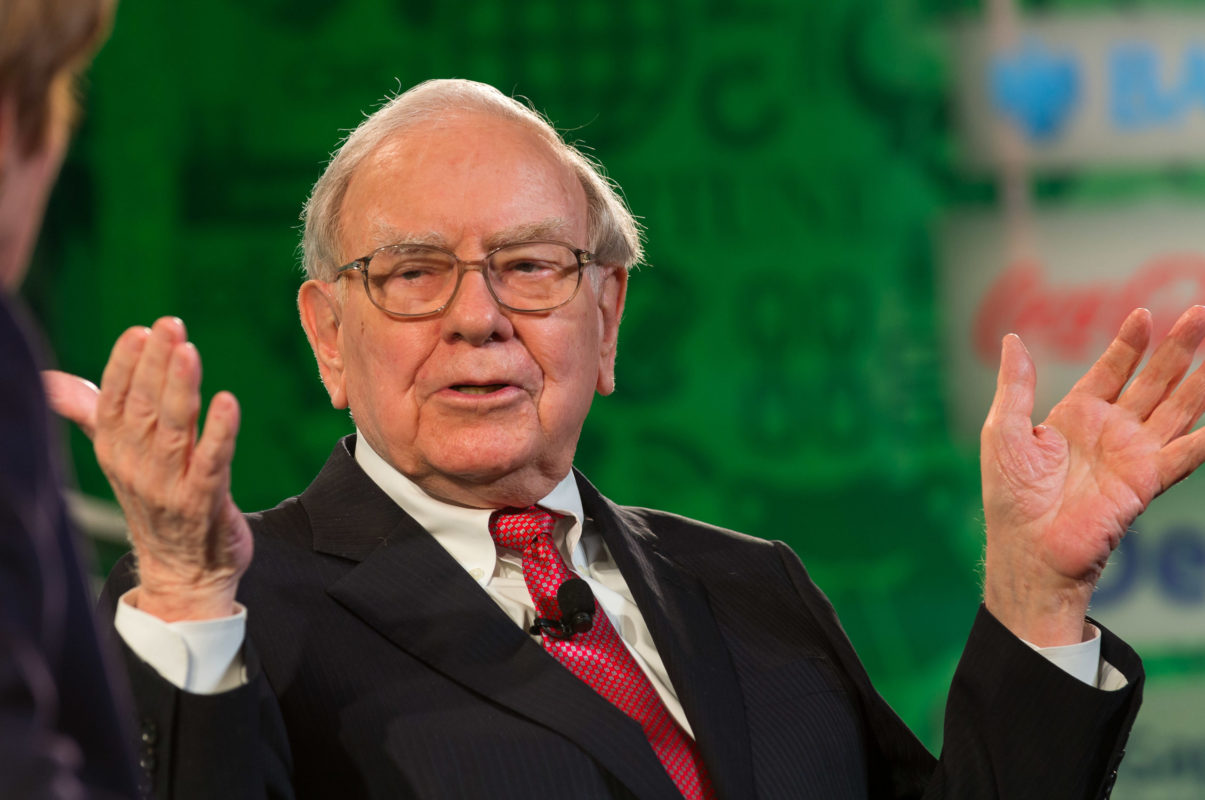 Warren Buffett, chairman and CEO of multinational conglomerate holding company Berkshire Hathaway, has confirmed that Elon Musk contacted him directly about the Nevada net metering row.
Buffett-owned state monopoly utility firm NV Energy pressed for changes to net metering regulations that left SolarCity and other installers exiting the market. Musk is chairman of SolarCity, a major shareholder and cousin of its two founders, the Rive brothers.
In an interview with CNBC Buffet said Musk phoned him about the changes and that he was "unhappy".
"Well, he would like the million people to subsidize the 17,000 (solar customers) just like the rest of Nevada is subsidising his battery plant," he said.
"We don't want our million customers that don't have solar to be buying it for 10.5 cents when we can turn it out for them at 4.5 cents. We don't want the non-solar customers, of which there are a million to be subsidising the 17,000 solar customers. Solar customers are subsidised by the federal government, as we are through our wind and solar operations."
Companies controlled by Buffett have more wind and solar capacity on their books than any other.
Buffett released his annual letter to shareholders on Saturday, dishing on a number of topics – including mentions of the growing renewable-energy market in the US and the impact of climate change on his wide-ranging company.
Buffett noted the changing environment regarding utilities and the increasing influence of renewable energy outlets.
"Utilities were usually the sole supplier of a needed product and were allowed to price at a level that gave them a prescribed return upon the capital they employed," Buffett said. "The joke in the industry was that a utility was the only business that would automatically earn more money by redecorating the boss's office…That's all changing."
Despite promising to double Berkshire Hathaway's investment in renewable energy back in 2014, Buffett has also involved himself in some contentious rulings regarding renewable energy.
One of Berkshire Hathaway's utilities, NV Energy, is at the forefront of the current controversy regarding net metering and rooftop solar in Nevada.
Looking forward, Buffett predicts that new, low-cost renewable solutions will have a profound impact on established utility companies.
Buffett noted: "Today, society has decided that federally-subsidized wind and solar generation is in our country's long-term interest.…Federal tax credits are used to implement this policy, support that makes renewables price-competitive in certain geographies. Those tax credits, or other government-mandated help for renewables, may eventually erode the economics of the incumbent utility, particularly if it is a high-cost operator." He then noted that Berkshire Hathaway Energy has been focusing on efficiency since before there was price pressure to do so.
Later on in the letter, Buffett also commented on the looming issue of climate change – rejecting a proposal issued by a shareholder that asked Berkshire Hathaway to divulge on the dangers of climate change to insurance companies.
"It seems highly likely to me that climate change poses a major problem for the planet," Buffett said. "I say "highly likely" rather than "certain" because I have no scientific aptitude and remember well the dire predictions of most "experts" about Y2K. It would be foolish, however, for me or anyone to demand 100% proof of huge forthcoming damage to the world if that outcome seemed at all possible and if prompt action had even a small chance of thwarting the danger."
Buffett added: "As a citizen, you may understandably find climate change keeping you up nights. As a homeowner in a low-lying area, you may wish to consider moving. But when you are thinking only as a shareholder of a major insurer, climate change should not be on your list of worries."