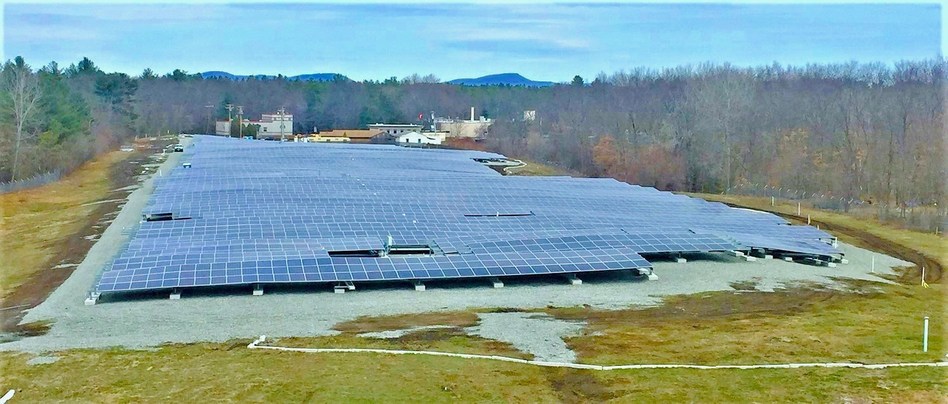 Waste Management announced Tuesday that three PV projects — boasting a combined generation capacity of 11.1MW — have been completed at three landfill sites in Massachusetts.
The largest installation — a 5MW PV project — was completed as part of an agreement with owner Captona Partners at the closed Hudson/Stow landfill.
Captona Partners and Waste Management also collaborated on the development of a 3.6MW site at the closed Berkley landfill and the 2.5MW project at the closed Hudson/Stow landfill in Chicopee.
The 5MW project is comprised of 18,216 solar panels and is located across 11.3 hectares of land at the Hudson/Stow landfill — which has been closed since 1997. The installation generates enough energy to power 1,000 homes in the region.
Chris DeSantis, area vice president at Waste Management, said: "Solar farms require a lot of area, and closed landfills make excellent sites for them. Waste Management has developed similar projects at other closed facilities across the country. We are pleased to add Hudson/Stow, which is now one of four closed landfill sites in Massachusetts that are generating renewable, solar energy."
The 3.6MW project in Berkley is comprised of 11,286 solar panels on over 7.2 hectares of land and will generate enough energy to power nearly 700 homes in the area.
The 2.5MW installation in Chicopee will feature 7,938 solar panels and will generate enough energy to power 400 homes in the area.