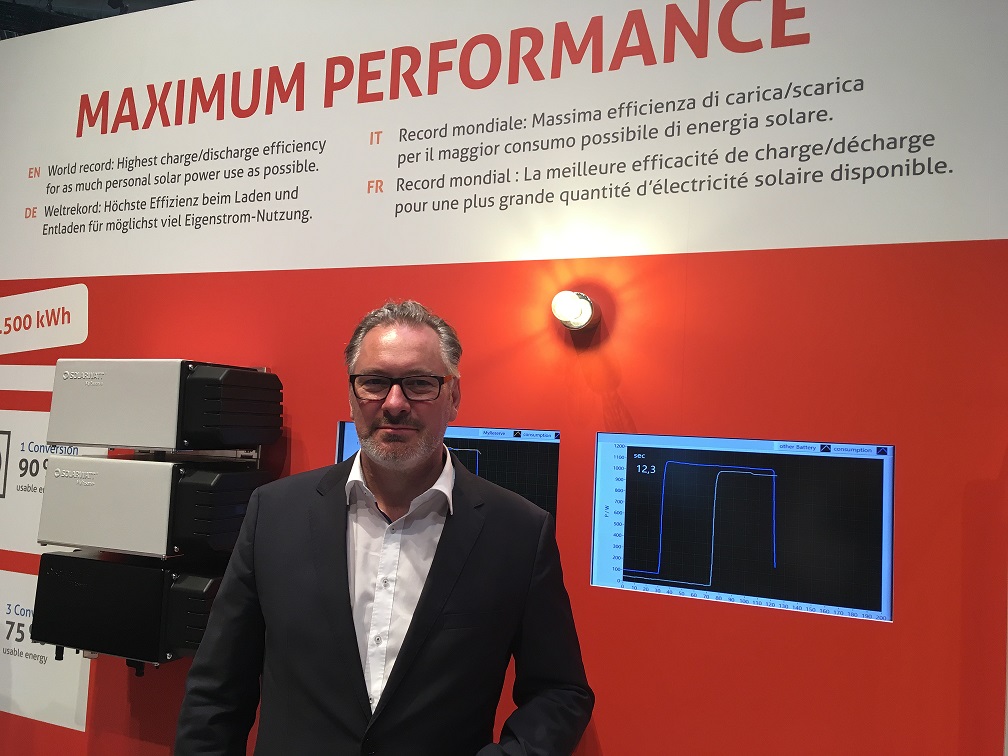 While still providing glass-glass PV modules into the solar market, Solarwatt has diversified into energy storage and solar-plus-storage, including the MyReserve Matrix modular battery system, which can be stacked to different sizes for commercial customers and a range of home storage units. While at Intersolar Europe/ees Europe this week, we caught up with Detlef Neuhaus, CEO of the Dresden-headquartered company who told us more about Solarwatt's strategy, as well as offering up some candid views on wider industry topics.
Solarwatt is better known in solar as a module maker and energy storage is increasingly becoming a large part of the solar industry. How do you view that relationship between solar and storage?
Our roots are coming from modules but we changed our strategy seven years ago by stepping out of commodity-type PV plants and concentrating only on residential, small commercial. We're beginning to become a system provider. What is a system? Our definition is producing (generation), which is modules, storing with our storage and managing with our energy manager. For all of that we have to build up the competencies in terms of people, of brains and all the production competences.
The connection between storage and PV is obvious. All the old arguments against PV, like: 'The sun doesn't shine at night', well yes that's true! Now we have a technical solution for that, which is storage.
The technology is now on a level where from an economic point of view, it's ok, it's not fantastic. It brings you no business case in terms of earning more money from the PV plant on your roof but at least it isn't damaging the benefit from your PV plant. It's secure, easy to install. This combination with PV modules, storage and intelligent management systems is the base for decentralised green energy.
Read the full story on Energy-Storage.News