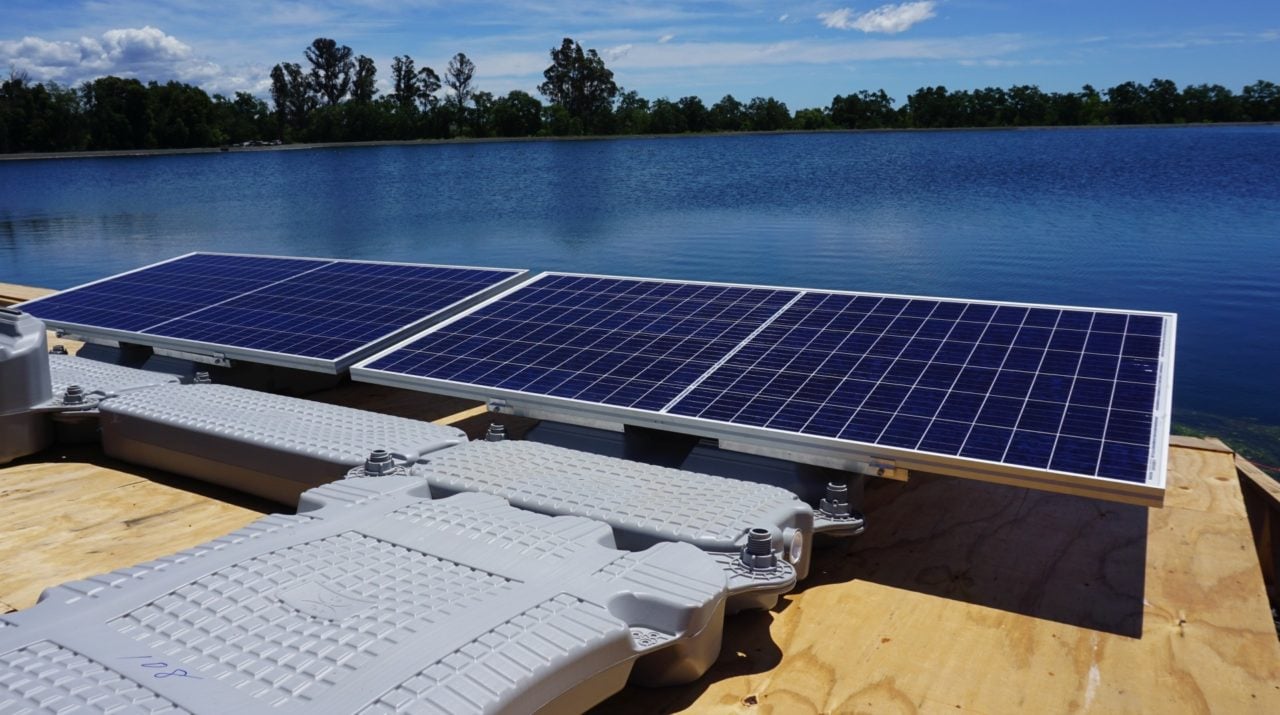 Construction has begun on what will be California's largest floating solar system.
The 1.78MW system is being installed by Ciel et Terre on a recycled water storage facility in the town of Windsor. It will provide 90% of the treatment and pumping station's electricity needs.
The modules will be mounted on Ciel et Terre's Hydrelio floating racking system. It will be tethered to the shore.
Ciel et Terre has agreed a 25-year power purchase agreement (PPA) with the town's authorities.
"By entering into a PPA, the town can substantially reduce its energy overhead without any investment," said Eva Pauly-Bowles, representative director, Ciel & Terre USA. "Floating solar is becoming an attractive energy alternative for municipalities seeking to reduce operating costs and preserve valuable land for other developments," she added.
The installed system covers 22% of the water surface with the possibility of an extension in the future.
Craig Gini, VP and renewables general manager for the installer Collins Electrical Company, said: "Floating solar is an excellent alternative to conventional solar arrays and it's simpler and faster to install. We expect more of our California customers will be installing floating solar systems in the coming months."