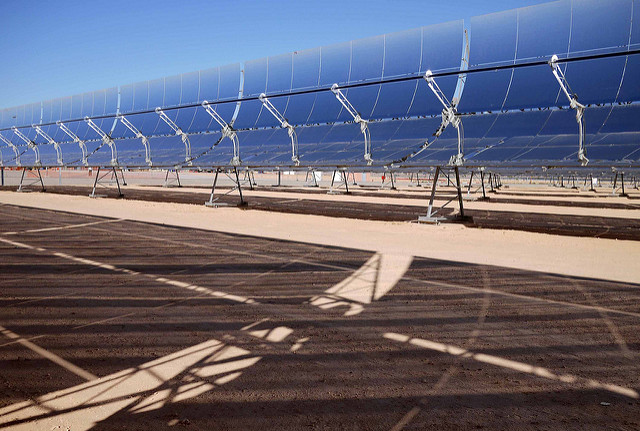 The World Bank will provide US$125 million in additional financing for the Noor-Midelt 1 and II plants, which include a combination of concentrated solar power (CSP) and PV.
The additional financing for the projects, which are set to have a capacity of 600-800MW, includes US$25 million from the Clean Technology Fund.
The CSP-plus-PV combination aims to derive the benefits of cheaper cost PV at the same time as the ability of CSP to generate power without sunlight.
The Noor-Midelt complex will be Morocco's second concentrated solar power (CSP) complex built under the Noor Solar Plan, following the 580MW Noor-Ouarzazate complex that is due for completion this year.
"This is yet another step toward a promising clean energy future for Morocco," said Marie Francoise Marie-Nelly, World Bank country director for the Maghreb; "the Noor-Midelt power complex seals Morocco's position as the region's pioneer in renewable energy."
The Moroccan Agency for Solar Energy (MASEN) shortlisted five consortia to take part in the bidding for the first phase of the Noor Midelt solar power complex in June last year. At the time of the shortlisting, the capacity of the PV component, which is expected to provide daytime generation, was to be left to the bidders' discretion, but could not exceed night-time net capacity from CSP by more than 20%.