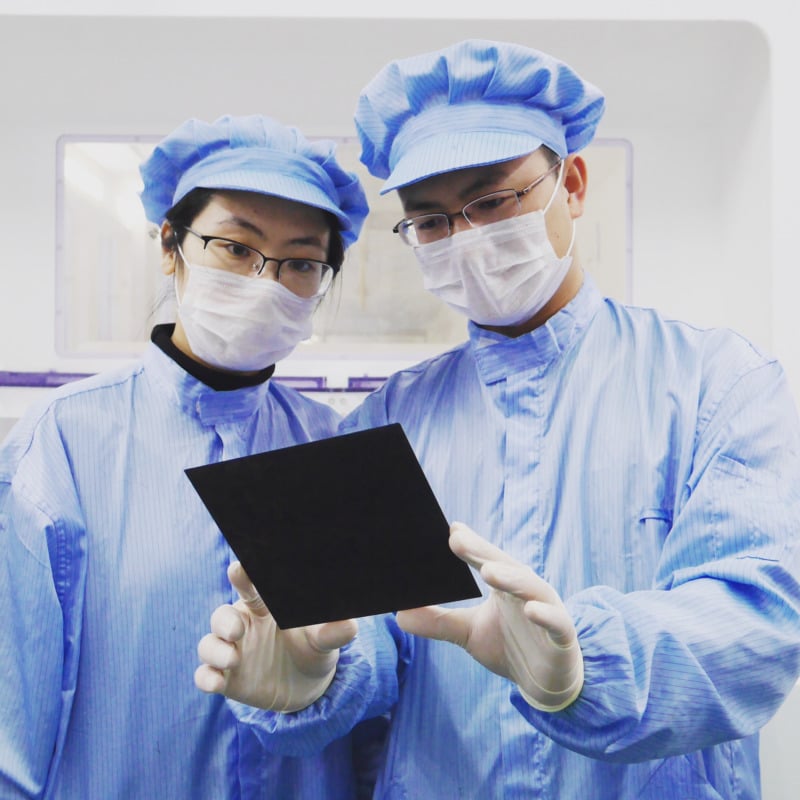 China-based integrated PV manufacturer Wuxi Suntech Power Co has started initial mass production of P-type multicrystalline wafers using its in-house developed metal assisted chemical etching (MACE) texturing process (black silicon) for diamond wire sawing.
Metal assisted chemical etching is regarded as quite a simple, low-cost method for fabricating various nanostructures on the wafer surface with the ability to control shape, and orientation.
Wuxi Suntech said that its optimized nanostructured processing technology had provided an additional absolute efficiency gain of up to 0.3%, compared with the additive direct texturing process.
The company's R&D team were said to be developing higher efficiency PERC (Passivated Emitter Rear Cell) technology better capable of being integrated with its black silicon process for higher efficiency gains and lower production costs.
Wuxi Suntech expects to ramp its diamond wire sawing and MACE production to approximately 500MW in 2018, after starting development work on the technology in June 2017.