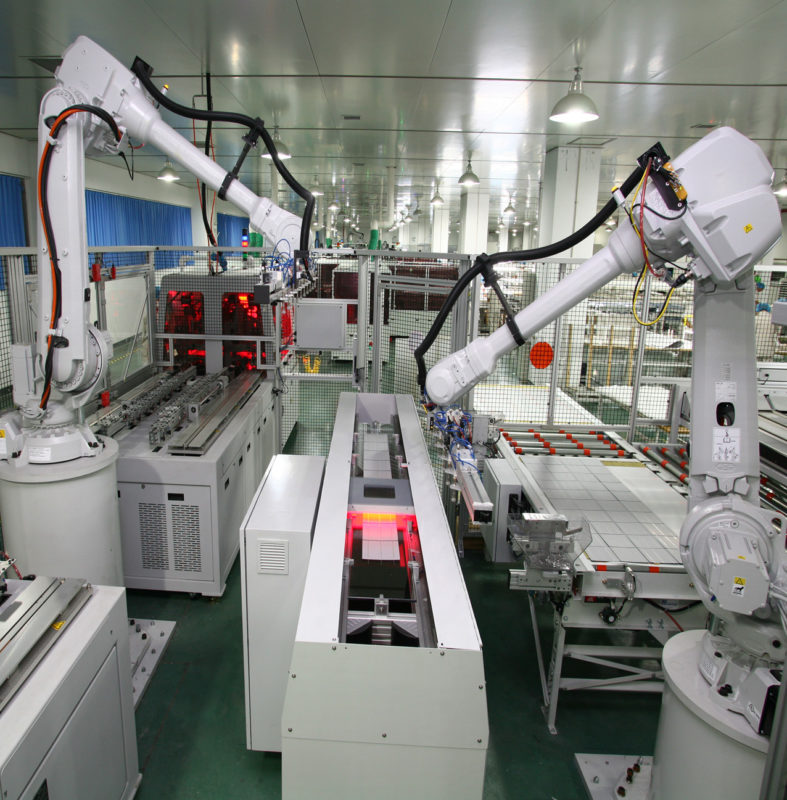 Debt-laden and technically bankrupt PV module manufacturer, Yingli Green Energy has reported a major decline in its PV panel shipments and revenue in 2018, due to the 'China 531 New Deal' that impacted demand for its products.
With sales primarily dependent on China-based customers, due to severe financial constraints and lack of bankability, Yingli Green was significantly impacted by the decline in utility-scale and Distributed Generation projects in the second half of the year.
The company report 2018 full-year revenue of US$ 648.1 million, down from US$ 1.28 billion in 2017, a 49% year-on-year decline.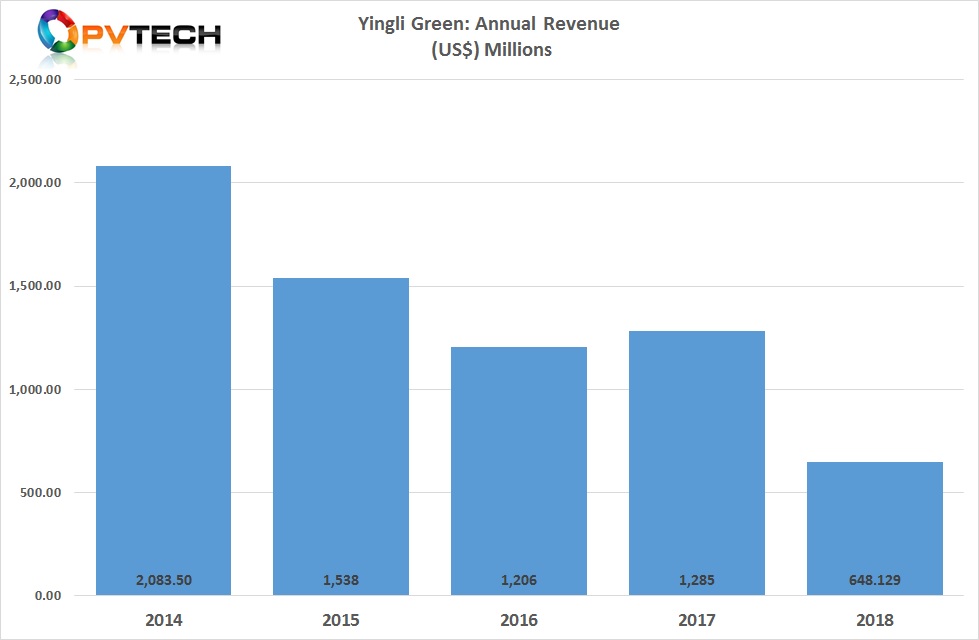 This was due to PV module shipments declining from 2,953MW in 2017 to 1,731MW in 2018, a fall of almost 40%, year-on-year.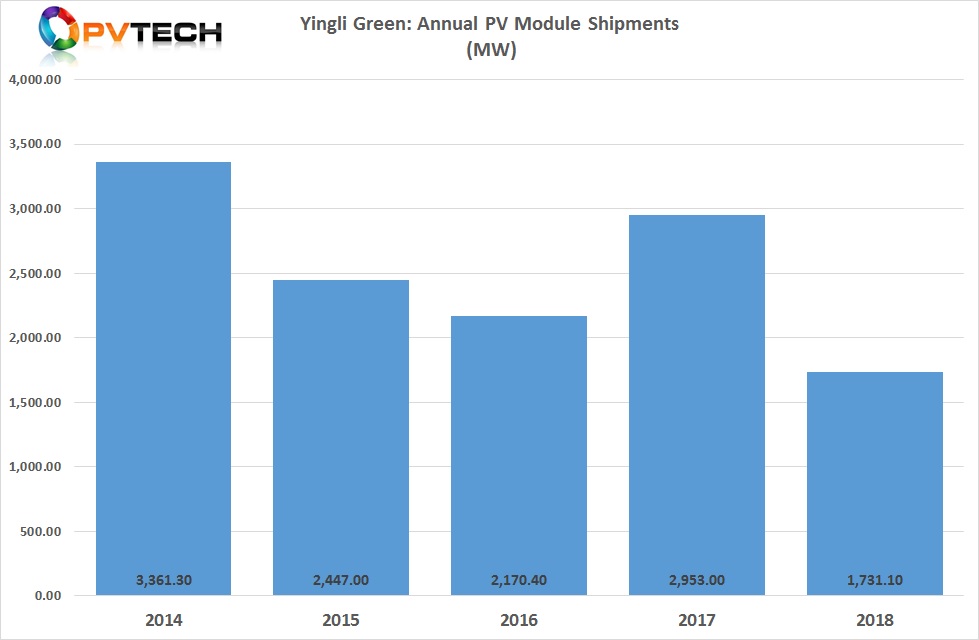 Adding to the many financial problems was the impact of PV module ASP declines, due to overcapacity in the China market, post the 531 New Deal.
Yingli Green reported a net loss for 2018 of US$ 240.6 million, compared to a net loss of US$530.3 million in 2017. In 2018, gross profit margin decreased to a negative 6.2%.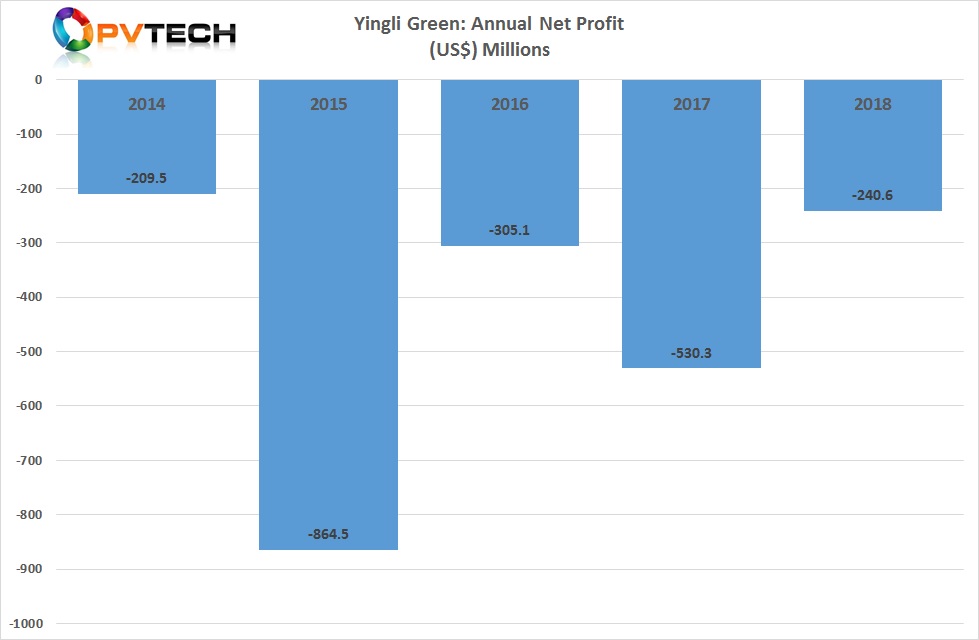 The Total deficit attributable to shareholders of Yingli Green Energy amounted to US$ 1.9 billion in 2018, while its deficit in working capital amounted to US$1.7 billion.
The company has defaulted on an unspecified number of short-term bank loans and continues to be in default of mid-term notes (MTN's) since 2016.
The company has implemented significant workforce reductions since 2015, when liquidity issues increased and demand for its PV modules declined. The workforce reductions have been primarily made in manufacturing as the company closed production lines as well as in overseas sales and marketing functions as greater dependence on sales in China developed.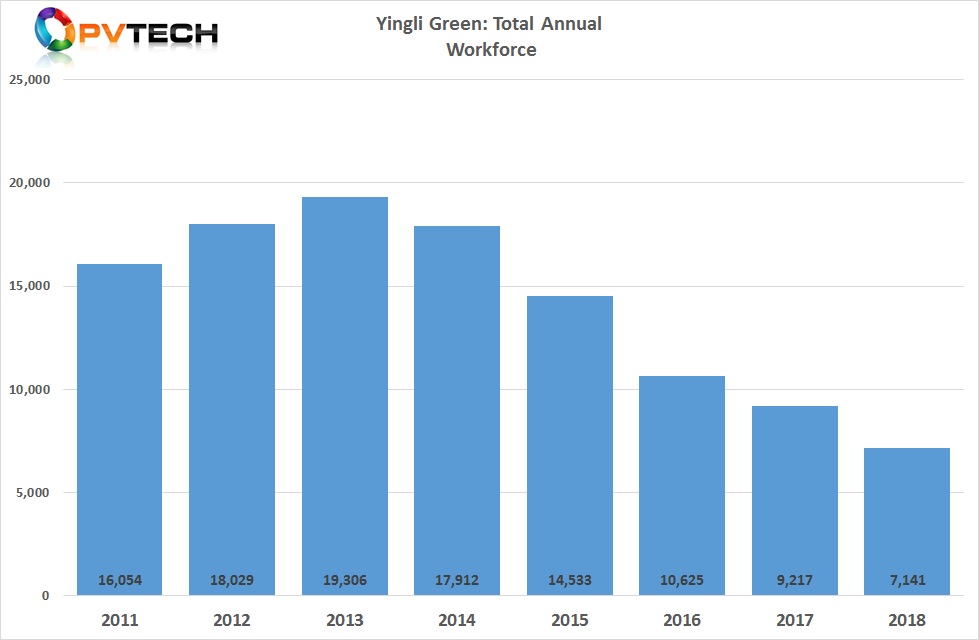 Cost reductions also impacted R&D spending, which declined to US$ 14.3 million in 2018, the fourth consecutive year of spending declines.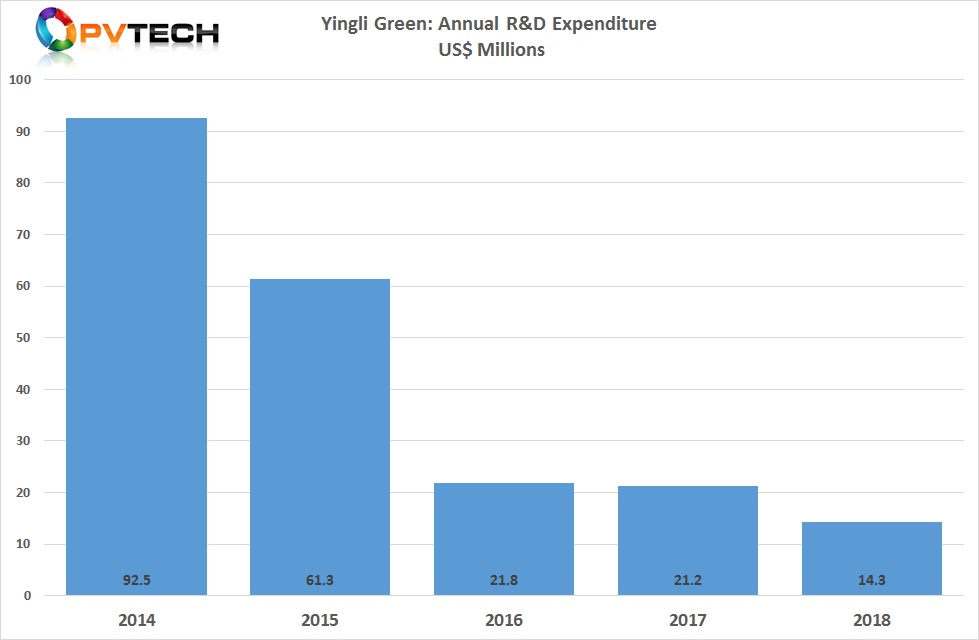 Yingli Green's 2018 annual financial report comes with a 'going concern' warning as with previous reports. However, current downstream demand in China continues to underperform from the previous year, adding to Yingli Green's financial problems.