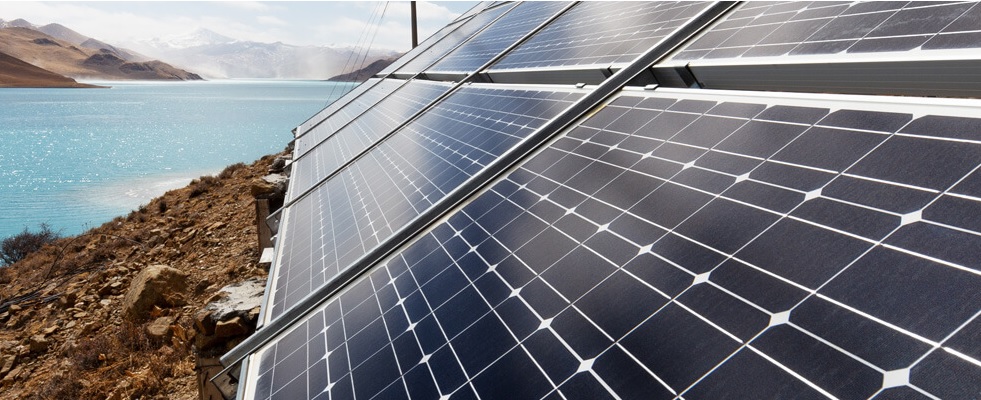 PV module manufacturer ZNShine PV Tech have developed graphene coating in collaboration with the China University of Science and Technology for its G12 Series of monocrystalline panels, which is said to increase the transmission properties of the glass, while the hydrophobic effect of the graphene coating achieves the highest level of panel self-cleaning, reducing O&M costs for commercial and utility-scale PV power plants.
Problem
Commercial and utility-scale PV power plants typically use regular manual cleaning methods to clean the surface of PV modules. This type of cleaning method is difficult to unify and it is likely to cause problems such as cracking of the PV cell and generate residual water stains on the surface of the module. The regular cleaning costs using labour resources adds to the overall O&M costs. According to industry estimates, a PV power plant with an installed capacity of 50MW could expend around US$150,000 per year for panel cleaning maintenance.
Solution
The application of a graphene film layer on panels increases the light transmission performance between 0.5 – 1%, resulting in a panel peak performance increase in the range of 2 – 3Wp. Being super hydrophilic, particulates on the glass are taken away quickly by the rain without residual water required.
Applications
Residential PV systems, commercial, DG systems and utility-scale PV power plants.
Platform
ZNSHINE's grapheme-coating module is compatible with PERC technology and black silicon technology. The G12 graphene series comes in a 12-busbar and 5-busbar format as well as a double-glass graphene module.
Availability
Currently available.