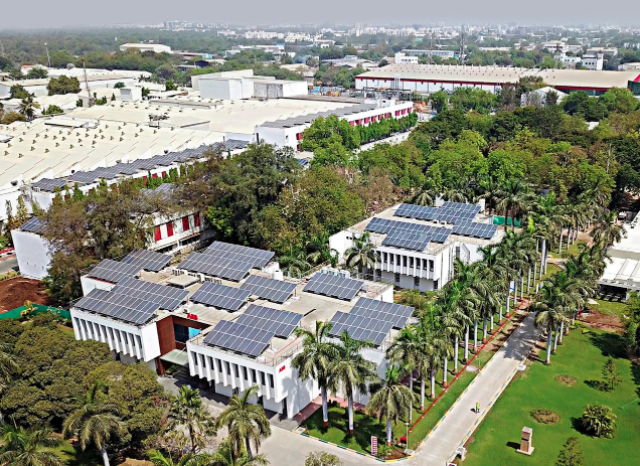 Technology provider ABB has inaugurated a microgrid solution at its Vadodora manufacturing facility in Gujarat, India.
The microgrid is said to be the first of its kind to be installed at a manufacturing campus in India using both solar PV and battery energy storage. The technology combination will support the factory's productivity and enable green power supplies in the evening hours or during cloudy periods during the day.
The manufacturing hub is the company's largest facility in India, with over 3,000 employees, producing transformers, high voltage products, distribution relays, motors, generators and turbochargers for a variety of national projects and beyond.
ABB's Ability control and automation system, will serve the microgrid and ensure the optimal use of the renewable energy. A cloud-based remote service system will be deployed for the operations and maintenance of the microgrid.
"Reliable, resilient and cost-effective power supply through microgrids is key to achieve Make in India targets, speed up industrial development and realize the vision of 24×7 power for all," said Sanjeev Sharma, managing director, ABB India. "At a time when renewable energy, electric propulsion and digital technologies are disrupting the market, we are proud to partner our nation's Skill India program through ABB PowerTEC to train the workforce of the future."