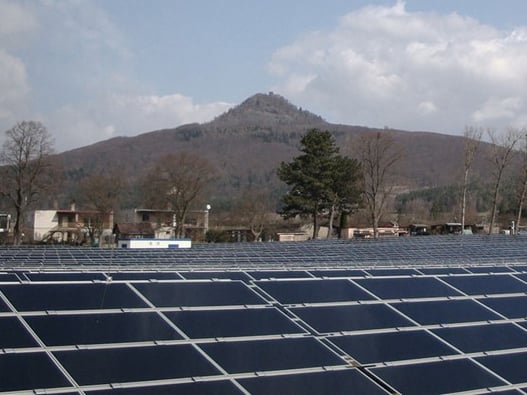 Global renewables investor Actis has launched a new US$500 million renewables development platform in Japan, looking to deploy 1.1GW of onshore solar and wind by 2027.
Nozomi Energy was launched last week with an investment from Actis' fifth energy infrastructure fund, which has a total investable cap of US$6 billion. The company has made its first acquisition in Japan, having bought the entirety of renewables developer Hergo Japan Energy Corporation along with its 230MW operating and development portfolio and project pipeline.
Jun Ohashi, head of Actis Japan said: "Japan has challenging but critical emission reduction targets and Nozomi will play an important role in enabling the country to achieve them. Through this well-funded new platform, we want to create another industry leader in renewable power. It should have a positive impact both in terms of decarbonisation and by creating local jobs and supporting communities, while still making superior returns for our global investors.
In December, Actis committed to investing 'up to' US$500 million in onshore renewables in Japan as part of its expansion into Asia via Japan, South Korea and Taiwan. PV Tech Premium recently published an article examining the role that solar PV will play in Japan's energy landscape in the coming years, and the state of the PV market therein, after the country has seen a flatlining in its PV deployment over the last three years.
Actis is active in PV markets the world over. Most notably, it recently gave backing to Rezolv Energy to build what will be the 'largest solar PV plant in Europe'. The 1,044MW plant will be built in Western Romania and deploy over 1.6 million solar modules as well as agrivoltaic and energy storage facilities. PV Tech Premium spoke with Resolv about the project last November.
In the US, the company has been selling its assets. In October it divested itself of solar developer Atlas Renewable Energy, which it had helped to set up in 2016, to Global Infrastructure Partners. May 2022 Actis sell its Sprng Energy Indian renewables platform to Shell for US$1.55 billion.
The majority of its renewable energy assets are now in India, Southeast and East Asia, Central and Latin America, Eastern Europe and Africa.