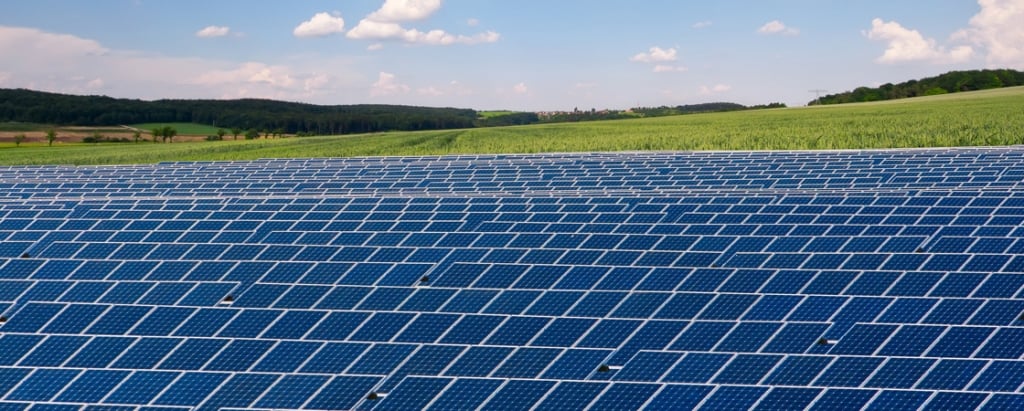 The Asian Development Bank (ADB) is collaborating with Cambodian state-run energy utility Electricite Du Cambodge (EDC) to set up a 100MW national solar park programme.
The two parties signed a transaction advisory agreement yesterday, and Keo Rottanak, RGC Delegate in Charge of Managing EDC.
Ryuichi Kaga, head of ADB's Office of Public-Private Partnership, said: "Cambodia is blessed with excellent solar irradiation and this programme will help Cambodia bring renewable, affordable, and indigenously-sourced power to meet its growing energy needs. ADB will be advising on the structuring of a national solar park programme and a competitive process of procuring power, which is expected to drive solar power prices lower and bring access to affordable power to its people."
The programme will be implemented via a 30MW first phase followed by 70MW in phase two.
ADB's Office of Public-Private Partnership will develop a feasibility study for the project, develop a bankable PPP structure, and organize a competitive tender process to select a suitable private sector sponsor for the power generation. The project will then help Cambodia develop a template for solar PPPs in Cambodia and possibly also in other parts of Southeast Asia.
ADB will also provide concessional funds to EDC for the infrastructure of the solar park. No more details were provided by the bank on the schedule for the park development.
ADB is already providing financial assistance to Singapore construction firm Sunseap Group to build Cambodia's first large-scale solar power project – a 10MW farm based in Bavet.