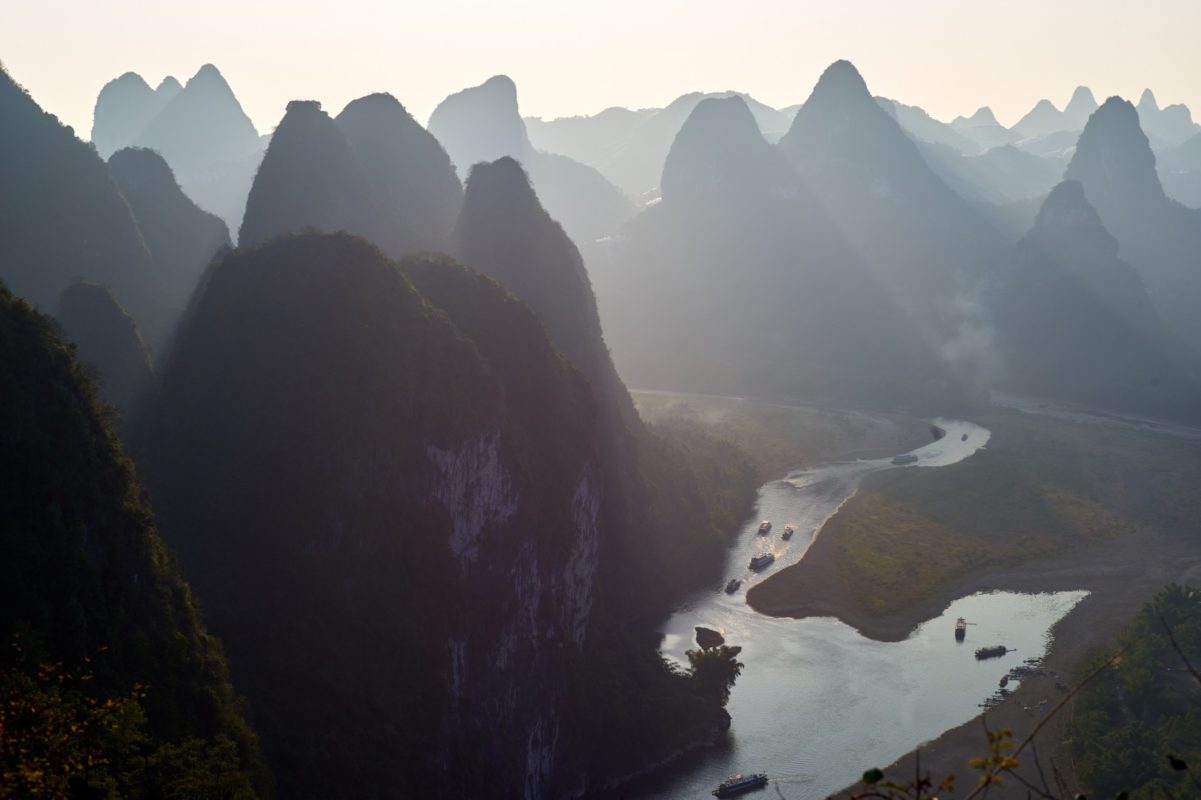 China's year of plummeting solar growth has ended on a slightly more upbeat note, with analysts claiming a rush of installations in December may herald a better-than-expected 2020.
New stats from the country's National Energy Administration (NEA) show PV capacity stood at a cumulative 204.68GW nation-wide by the end of 2019, a 17.4% jump on the figures recorded at the same point one year prior.
Examining the numbers released by the NEA over the weekend, consultancy Asia Europe Clean Energy (Solar) Advisory Co (AECEA) estimated China installed 30.22GW of PV over 2019, a full 31.7% slump from the 44.26GW it had added throughout 2018.
Despite the 2018-to-2019 drop, the 30.22GW of PV installed in China last year is "far better" than AECEA itself had anticipated, as the firm noted. Only two weeks back, the consultancy's predictions for the country remained in the 20GW to 24GW region.
In an email circulated today, AECEA director Frank Haugwitz tentatively linked the higher-than-expected 2019 figure to a strong year-end. If China did indeed install 30.22GW 2019-wide, this could mean more PV was added in December alone (12GW) than in H1 2019 (11.4GW), Haugwitz said.
"A year-end rally is nothing unusual, as well not in China. However, up to 12GW in one single month still beats all estimates," the director said, hypothesising whether the December surge may have been caused by long-approved projects finally going ahead to tap into more competitive prices.
"Given such tailwind, AECEA is currently revising its 2020 estimate," Haugwitz went on to say. "Early indications suggest that during 2020 the Chinese PV market shall experience a rebounding, possibly in the order of 15-25% YoY."
The brighter installation forecasts cap off a year of muted Chinese solar additions. The country – still by far the largest PV market and currently in the midst of a subsidy-free transition – only installed 11.4GW of PV in H1 2019, shy of the volumes recorded in H1 2017 (53GW) and H1 2018 (24.3GW).
Subsidy-free era beckons as China's government money taps dry up
Analysis by José Rojo, senior reporter at PV Tech
Whether AECEA's cautious hopes for 2020 growth will materialise is a question PV Tech can answer only in a year's time but looking back, coverage of the year just gone has produced various signs that China's solar slowdown may remain a long-term dynamic.
Year-on-year installation slumps aside, the country may remain the world's top solar market but has witnessed contractions on the employment and investment front. If recent BloombergNEF stats are to be believed, China's PV funding dropped 33% to US$25.7 billion within 2019 alone.
China's taps may, of course, be drying in part because the country has joined the ranks of nations realising that an increasing cost-competitive PV industry can fly free. Under NEA plans previewed last April, policies may be ready for the subsidy-free shift to begin in earnest by 2021.
The good news is that should Beijing policymakers choose to embrace the approach more decisively, they may find the economics already stack up. At least for rooftop arrays in urban centres, research found last year that zero-subsidy PV deployment is already fully cost-competitive.
Despite the unsubsidised potential, Chinese state support is not disappearing any time soon – see the 23GW in feed-in tariffs approved last year – and could still shape PV growth going forward. As ACEA has noted, draft 2020 PV policies could bring 42% year-on-year cuts to support budgets.
The jury is also still out on how any eventual downstream solar growth impacts upstream prospects for 2020. The sales hikes guided by many Chinese PV makers in 2019 underscore that muted installations at home do not necessarily correlate with disaster for domestic manufacturers.
As PV Tech learned during a China visit last year, the sector has adapted by stampeding abroad. From GCL-SI's bifacial conquest plans in Brazil to Jinergy's push in India and Europe, expansion campaigns are fully underway, even as some wonder whether the world can absorb the supply glut.
As with anything else, geopolitics may come to muddle China's odds of PV making success. The polysilicon reprieve in last week's US-China deal has stoked hopes of easier PV trade but as we report today, the olive branch has not stopped Beijing from going ahead with import duties.