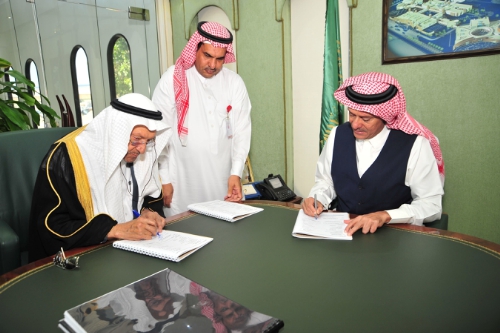 Saudi-based industrial conglomerate Al-Afandi Group has signed a property contract with the Yanbu Royal Commission in Saudi Arabia for the first phase what is hoped to become a 1GW integrated module factory.
The first phase will be located on a 55,000sq-metre premises in Yanbu with 120MW capacity, which is the equivalent of producing around 450,000 solar panels per year. The factory will eventually be ramped up to 1GW and is eventually expected to cover all steps of the value chain, from polysilicon through to finished module.
Modules from the plant will be produced spefically for harsh desert environments.
Al-Rasheed Alkibsy, business development director at the Al-Afandi Group, claimed Saudi Arabia has the highest solar irradiance levels in the world, so it made sense to utilise this resource and lessen the country's total reliance on oil-based energy, however this would also contribute to the nation increasing oil exports. Saudi Arabia has in the past year scaled back plans for a multi-gigawatt solar deployment programme.
The firm has been exporting solar panels to Europe since 1994.
The contract was signed between the chief executive of the Royal Commission in Yanbu, A'laa bin Abdullah Naseef, and the chairman of the board of Al-Afandi group, Shiekh Ibrahim Al-Afandi.
This story has been modified from its original version to clarify details of the planned fab.