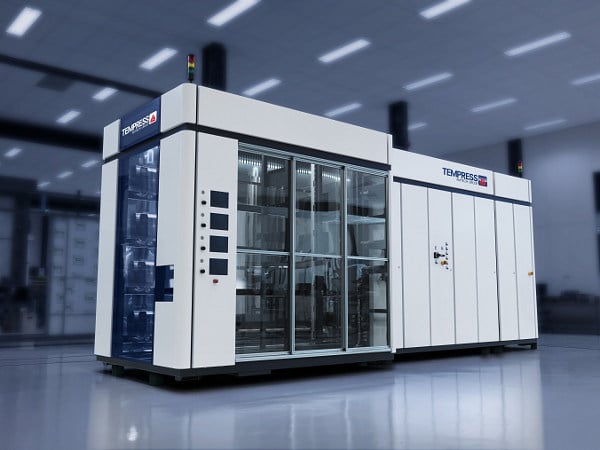 Specialist PV manufacturing equipment supplier Amtech Systems backed-up previous quarters order bookings with solar equipment sales in its third fiscal quarter of 2016, reaching US$19 million.
Amtech Systems reported overall quarterly revenue of US$33.3 million, which included US$19 million in solar segment sales. Solar segment sales in the previous quarter stood at US$9.8 million. The recent high in solar segment sales had been in Amtech's FY3Q 2015 when sales topped US$22.9 million.
Gross margin in the third quarter of fiscal 2016 was 29%, compared to 27% in the preceding quarter and 25% in the third quarter of fiscal 2015. The net loss in the current quarter was US$1.2 million, sown slightly from US$1.5 million in the previous quarter.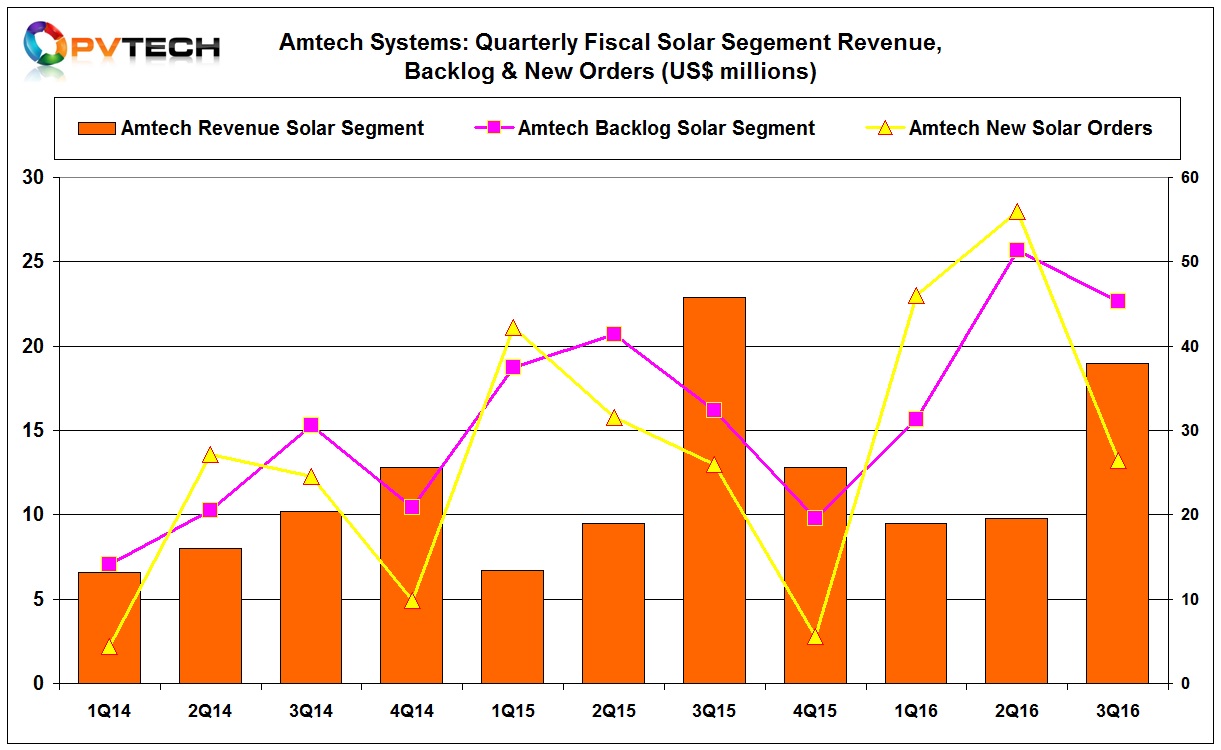 New orders
Amtech reported new solar segment orders of US$13.2 million, compared to US$28 million in the preceding quarter. Solar segment customer orders in the first nine months of its fiscal year stood at US$64.2 million with its solar segment order backlog at $45.3 million.
Mr. Fokko Pentinga, Chief Executive Officer of Amtech, commented, "During the quarter we made significant progress in expanding our served available market with the successful introduction of our next generation PECVD and ALD systems, including a successful showing at the Shanghai New Energy Conference (SNEC), the largest solar exhibition in the world. In addition to our large installed base for diffusion, our combined installed base and backlog now also includes 2 Gigawatts of PECVD systems and several hundred Megawatts of ALD PERC systems. We have compelling technology solutions for both current and next generation solar cell designs, including PERC and N-type. We are recognized as a market leader for our technology solutions and look to capitalize on the opportunities within this expanding global market for solar while driving profitable growth over the long term."
The company also announced that its solar subsidiary, Tempress Systems had received an order in July of approximately 400MW for its next generation solar PECVD systems from a top tier solar cell manufacturer in Asia. Tool shipments were said to occur within the next six to nine months.
Amtech noted that its backlog of PECVD systems stood at around 1.4GW of cell capacity. The backlog also included an order from a top tier cell manufacturer for its high efficiency PERC package solution that combined Tempress' PECVD and SoLayTec's ALD systems.
Guidance
Amtech said that it expected total group revenue for the quarter ending September 30, 2016 to be in the range of US$35 to US$38 million.