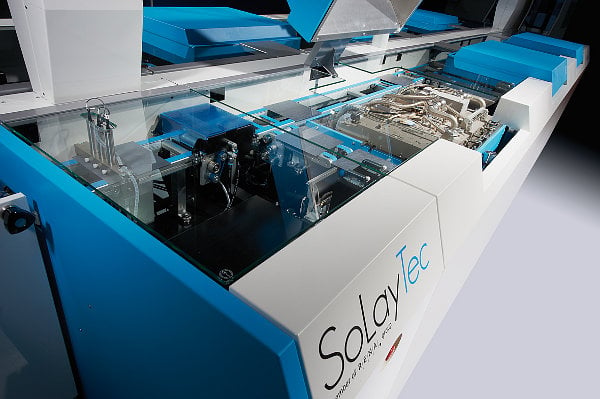 Specialist PV manufacturing equipment supplier Amtech Systems is looking to expand its component outsourcing to include solar equipment production in China to remain competitive.
Amtech reported fiscal second quarter 2018, Solar segment revenue of US$12.6 million, down from US$49.2 million in the previous quarter as the company recognised revenue on a major turnkey phased project (Phase II) with a customer in China.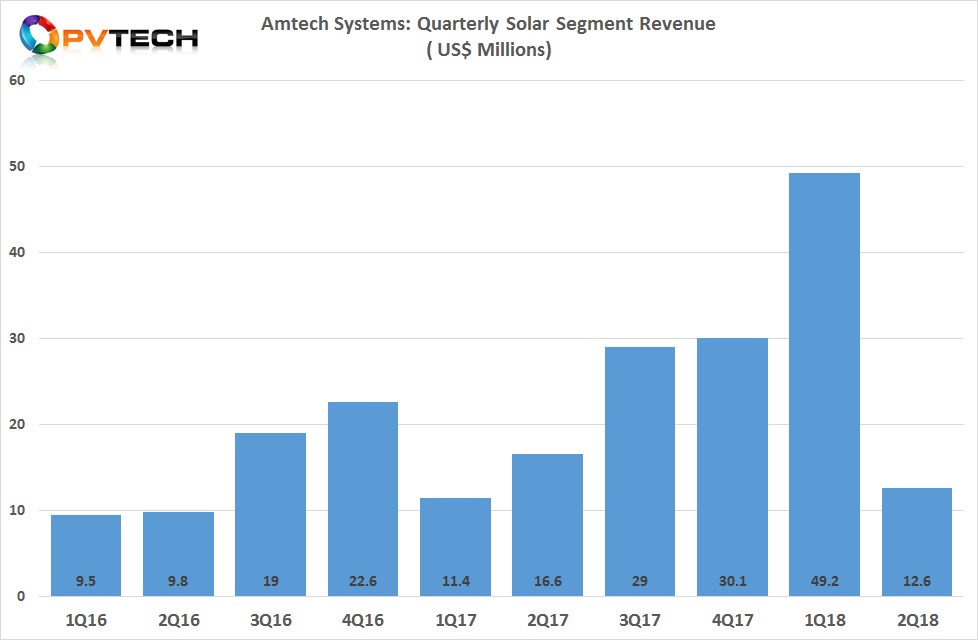 However, new solar order intake has remained below US$10 million per quarter for the last three quarters in a row, while capacity expansion announcements have remained strong, according to PV Tech's ongoing analysis.
Fokko Pentinga, Chief Executive Officer of Amtech Systems noted, "We are doing more strategic sourcing of components and evaluating the outsourcing of manufacturing of solar equipment to lower cost locations in China. We see this as a high priority, given the changes in the marketplace and the ongoing pricing pressure."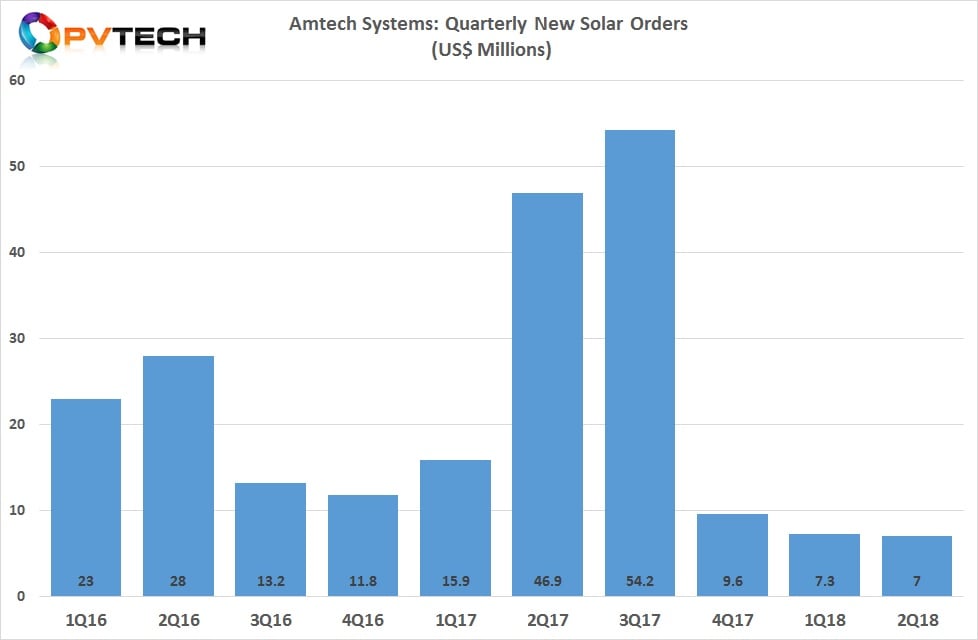 Although pricing pressure is a key business factor, technology selections in PV manufacturing have become splintered and the pace of migration increased in the last two years, notably with P-Type multi and P-Type mono PERC (Passivated Emitter Rear Cell) technologies with high-end PERC cell technology adopting ALD batch tools over PECVD.
PV manufacturers are also selecting heterojunction (HJ) technology, adding to the increased diversity of next-generation technology selection.

Pentinga noted in the earnings call that new order intake could rebound in the next quarter as the company could receive the Phase III turnkey order for N-Type mono (nPERT/TopCon) technology, which can produce N-Type bifacial cells with over 22% efficiency.
"We are engaged with our large turnkey customer, to assist in their next phase plans. We continue to look forward to a Phase-III order in the coming months," noted Pentinga.
This is due to the company having achieved installation and start-up of Phase I of its 1GW turnkey order.

With PV product development a high-priority to retain competiveness, Amtech reported research, development and engineering (RD&E) expense in the fiscal second quarter of US$2.2 million, compared to US$2.0 million in the preceding quarter and US$1.5 million in the second quarter of fiscal 2017.
Amtech guided fiscal third quarter total revenue to be in the range of US$34 to US$37 million.