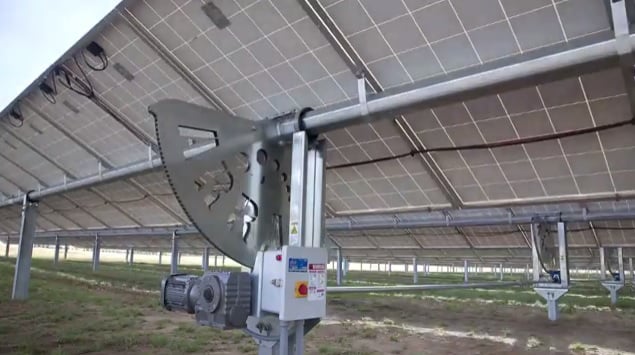 Array Technologies has secured a contract for up to 4GW of trackers from specialty contracting company Primoris Services.
The deal with Primoris includes a commitment to procure 2.5GW of Array's DuraTrack HZ v3 single-axis solar trackers that are being lined up for use in more than 10 projects in North America.
An option for a further 1.5GW of the product, slated for use in other projects, has been included.
Shipments under the contract are slated to start in June 2021 and Jeff Krantz, chief commercial officer at Array Technologies, said the company was pleased to build on its relationship with repeat customer Primoris.
"This agreement builds on the 2GWs that Primoris Renewable Energy has already purchased from Array and underscores the edge our system provides in installation efficiency over our competitors," he said.
Last month Primoris revealed that its renewables division had landed a new solar EPC contract from an unnamed customer to develop utility-scale solar facilities in the Southwest US, with a contract worth US$220 million.
Since the start of the year Primoris has revealed solar EPC contracts for utility-scale solar projects in the US with contract values in excess of US$400 million, with works slated to start in Q2 2021 and remain underway through 2022.
The contract for Array also follows the signing of a 1GW tracker supply deal with construction firm RP Construction Services in December last year.
Having witnessed a 35% leap in annual revenue to US$872 million last year, Array Technologies is forecasting for a 23% jump in full-year 2021 revenue to as much as US$1,125 million.