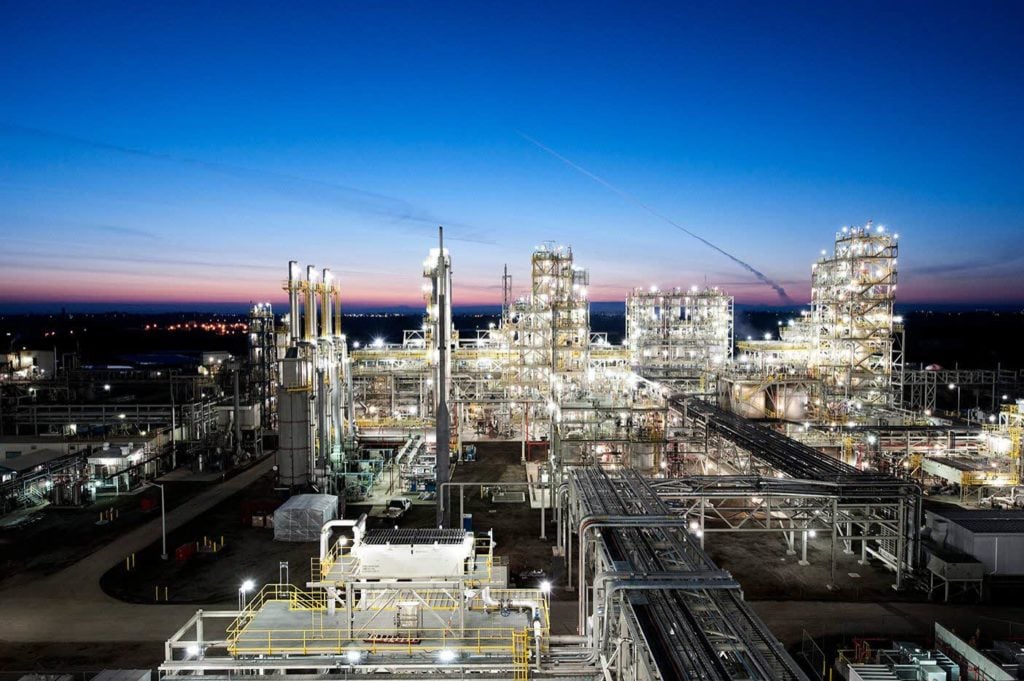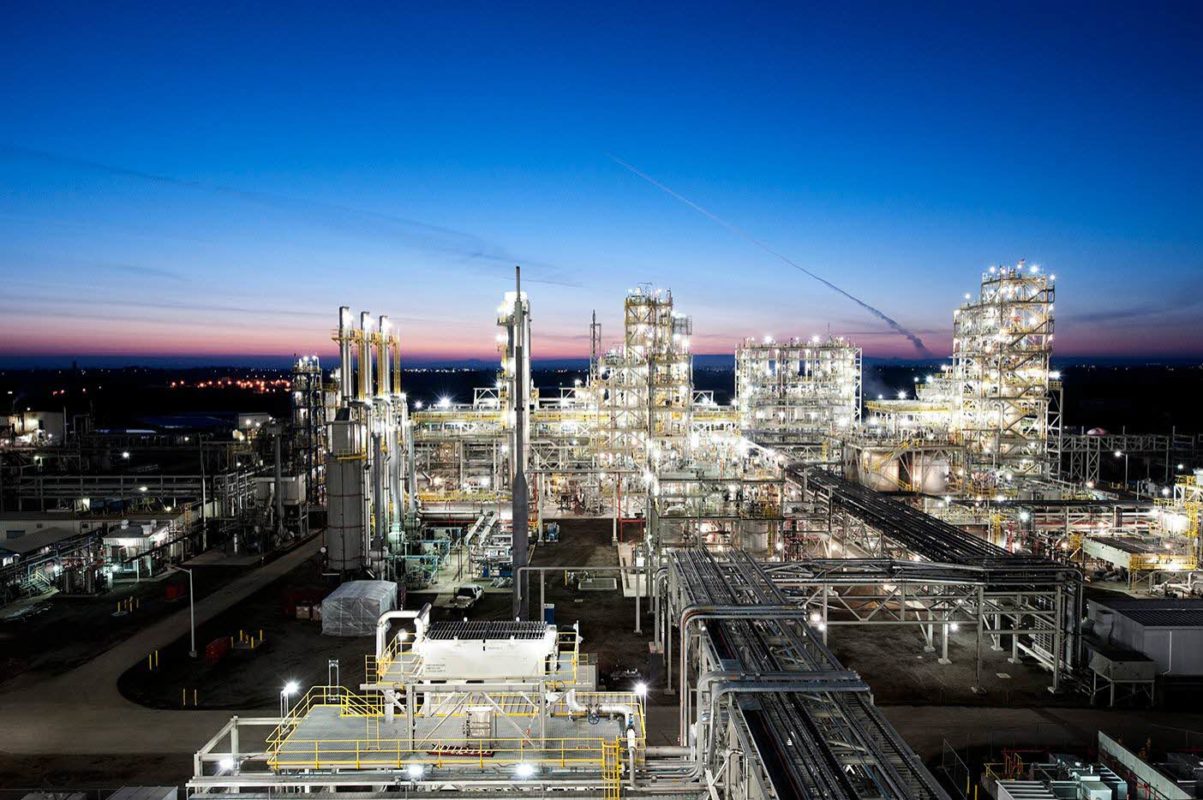 Despite ending 2021 and starting 2022 with continued declines, the price of polysilicon has once again experienced protracted increases after China's New Year festival at the start of this month. As the below chart illustrates, having fallen from RMB269/kg (US$42.59, or US$35.46/kg without China's 20% sales tax) at its recent height in late November and early December, pricing fell to RMB230/kg in early to mid-January 2022.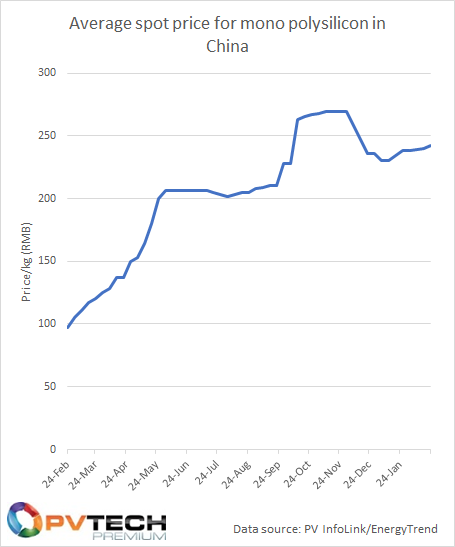 But since mid-January, the price has edged steadily northwards, driven by demand and new purchasing orders signed either side of Chinese New Year. This week saw the average price edge further north, with high prices of RMB250/kg and beyond. Wafer prices have risen in tandem – LONGi this week confirmed the prices for its suite of wafers had risen to four-month highs – with pricing further down the value chain set to follow suit.
Despite broad consensus that pricing will normalise eventually, movement seen at the start of the year has lent further weight to forecasts suggesting it will be later, rather than sooner, that prices return to pre-pandemic levels. Much greater quantities of additional polysilicon production capacity are required, with only limited new capacity set to come onstream in the first three quarters of 2022.
Further pricing volatility has once again brought into contrast the lack of PV manufacturing outside of China, and in particular the production of certain materials and components further up the value chain, including polysilicon and ingoting and wafering.
While the likes of Hemlock, REC Silicon and Wacker Chemie all hold polysilicon production facilities outside of mainland China, there are not quantities of production sufficient enough – at least yet – to make a meaningful difference in material price. Efforts are afoot to resolve that issue, however, with policy supports such as India's production linked incentive and the Solar Energy Manufacturing for America (SEMA) act in the US, both of which intend to support the development of polysilicon production plants in their respective countries.
Policy supports aside, there is also the need to secure the appropriate equipment and technological expertise necessary to produce polysilicon of sufficient purity, something which could yet be another major chokepoint.
Johannes Bernreuter of polysilicon research firm Bernreuter Research points to the issues faced historically by companies assembling polysilicon production facilities outside of China, noting Qatar's QSTec in 2017 in particular, which used equipment from the now defunct Centrotherm SITec, describing it as the "negative example par excellence" for the industry.
Speaking to PV Tech Premium late last year, PVEL chief executive Jenya Meydbray said that while a strong regionalisation of PV module manufacturing is to be expected in the coming years, the next question is to what extent this extends to cell, wafers and further up the chain. There's also a greater risk inherent with establishing entire value chains in new geographies. "A new factory is one source of risk, because you have new kinks to work out. A much larger source of risk is a new manufacturing geography altogether," Meydbray said. While talent and experience across the solar production chain may be relatively available in China and Southeast Asia, it's far less so in North America, India and Europe, for instance.
Bernretuer says a lot depends on the availability of sound engineering practices and equipment, noting examples of good practice, such as TianREC in China, where initial mistakes were worked out.
Therefore, it is vitally important that new entrants to polysilicon production tap into tried and tested equipment and talent. In the US this could be straightforward, with REC Silicon in particular moving towards restarting Moses Lake, however Bernreuter remains sceptical of the potential for polysilicon production in India, given its past of underdelivering on initial premise.
Reaching the purities necessary for n-type wafer production could, however, be tricker, while Bernreuter also notes the absence of ingoting and wafering facilities outside of China, driven by the necessary capex and economies of scale, rather than a lack of skilled workforce.
Greater regionalised polysilicon production, while welcome, would therefore not be any great panacea to cost volatility seen today, at least not until the regionalisation of PV manufacturing spreads throughout the value chain.