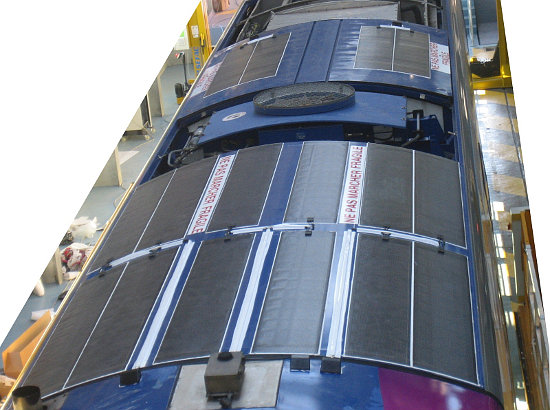 Flexible CIGS thin-film consumer product producer Ascent Solar Technologies reported lower than expected third quarter sales, while reducing full-year revenue guidance on liquidity constraints in the quarter.
Ascent Solar reported third quarter revenue of US$1.3 million, compared to US$2.2 million in the previous quarter. Revenue for the first nine months of 2015 reached US$4.1 million, compared to US$2.9 million in the prior year period.
Net loss for the quarter was US$6.1 million, compared to US$11.3 million in the prior quarter. Net loss for the first nine months of 2015 reached US$35.9 million, compared to US$31.4 million in the same period of 2014.
"While we are not satisfied with the results after a strong second quarter, we feel we are in a much better financial position after our recent balance sheet restructuring activity," said Victor Lee, president and CEO of Ascent Solar Technologies. "Third quarter operations were severely impacted by our cash flow constraints due to the ongoing senior secured notes restructuring exercise that was announced in September and October of 2015. As announced most recently on November 11, 2015, the company has secured a new funding source and expects that the existing senior secured notes will be mostly or entirely retired by the end of the year."
As a result of the financial constraints said by management to have eased, Ascent Solar noted shipments had recovered to around US$1.6 million of merchandise so far in the fourth quarter and was expect to end the quarter with approximately US$3.1 million revenue and full year revenues of approximately US$7.2 million.
"While this would fall short of our earlier guidance of a minimum of US$10 million, given all the constraints that we have had, it still represents healthy growth of approximately 34% year-over-year," concluded Lee.
The company recently announced new capital injection of several million dollars, but at the end of September, 2015 had had approximately US$0.6 million in cash and cash equivalents.
Ascent Solar has plans board permission to raise a total of US$35 million in the next 12 months.