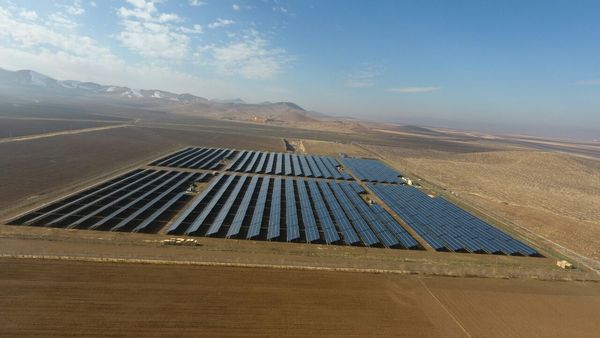 Germany-based firm Athos Solar has installed two utility-scale solar PV plants near Iran's capital Tehran.
The projects have a combined capacity of 14MW and are located over 10 hectares each in the province of Hamedan. They include 40,000 modules from China-based manufacturer Canadian Solar.
The venture required investment of nearly €20 million (US$21 million), with 100% equity coming from Athos Solar.
Christian Linder, CEO of Athos Solar, said this is the only way that projects can be financed in Iran at present, while claiming that financing via banks is not yet possible.
Linder added: "These are the first large-scale solar systems to be built in Iran after the sanctions were lifted in spring 2016. The joint project initiated two business partners from Iran and England, who also developed the project rights and sold them to the newly-founded joint holding company.
"We have implemented the project together with our established partners from Germany, and have commissioned Iranian companies both for preparatory land works and for electrical works. Renewable energy will also play an increasingly important role in Iran."
The plants were completed within nine months of first contact with the Iranian developer and Athos Solar now plans further projects in Iran and the Middle East.