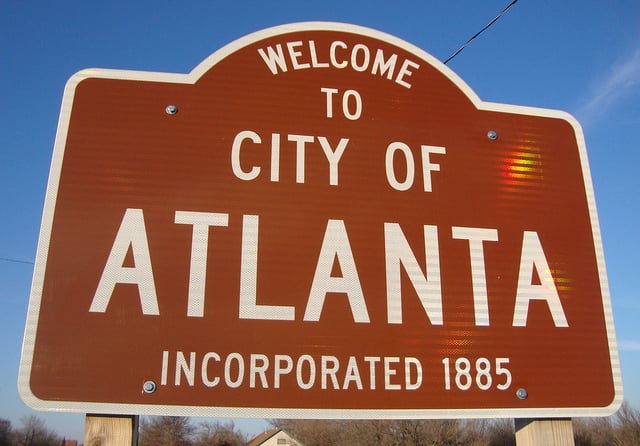 Atlanta, Georgia, is the 27th US city to make the pledge to run on 100% clean energy.
On 1 May, lawmakers committed the city to run on entirely clean energy sources, including wind and solar. The city council unanimously approved the measure, which will first transition all city buildings by 2025, and include the rest of the city by 2035.
"We know that moving to clean energy will create good jobs, clean up our air and water, and lower our residents' utility bills," city council member Kwanza Hall said in a statement. "We never thought we'd be away from landline phones or desktop computers, but today we carry our smart phones around and they're more powerful than anything we used to have. We have to set an ambitious goal or we're never going to get there."
This announcement makes Atlanta the latest city to commit to the global trend of lowering emissions and pursuing a low-carbon economy. Portland, Maine made a similar pledge last month, joining the likes of St. Petersburg in Florida, Los Angeles, California and Portland, Oregon.
"Just days after hundreds of thousands marched for climate action across the globe, city leaders here in Atlanta are answering the call," said Ted Terry, director of the Georgia chapter of the Sierra Club. "Today's commitment will inspire bold, ambitious leadership from cities throughout the United States and pave the way for a healthier and stronger Atlanta."
City and state leaders have long taken the initiative in the absence of federal direction to adopt policies for pursuing a cleaner energy agenda and boosting energy efficiency. Proponents say local action is more crucial than ever given president Trump's stance on climate action and fossil fuels.
Just last week the Court of Appeals granted the White House's request to stay litigation on the Clean Power Plan – leaving many supporters fearing it may be out of action for good.