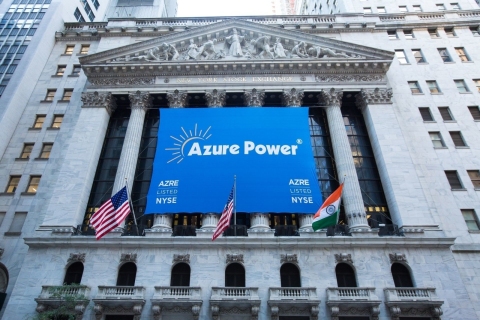 Assam Power Distribution Company Ltd (APDCL) has awarded 85MW of solar capacity to be built in the Northeast Indian state via a reverse auction held last month.
Indian developer Azure Power has bagged a 75MW project at a weighted average tariff of INR3.37/kWh (US$0.052/kWh) and has signed a 25-year power purchase agreement (PPA). The project will be developed outside a solar park and is expected to be commissioned in 2019.
Meanwhile, Maheswari Mining and Energy, a Telangana-based company, also won 10MW of capacity.
APDCL had originally floated tenders for installation of 100MW (4X25MW) ground-mounted solar plants under a Build Own Operate (BOO) basis in four separate regions spread across the state of Assam. A total of fourteen bid submissions were made.
This week, Indian developer Acme Solar announced it has won a 50MW solar PV project in the state of Uttar Pradesh with a tariff of INR3.38/kWh (US$0.05) via an auction held by Solar Energy Corporation of India (SECI). The tariff is almost level with that of Azure in Assam.