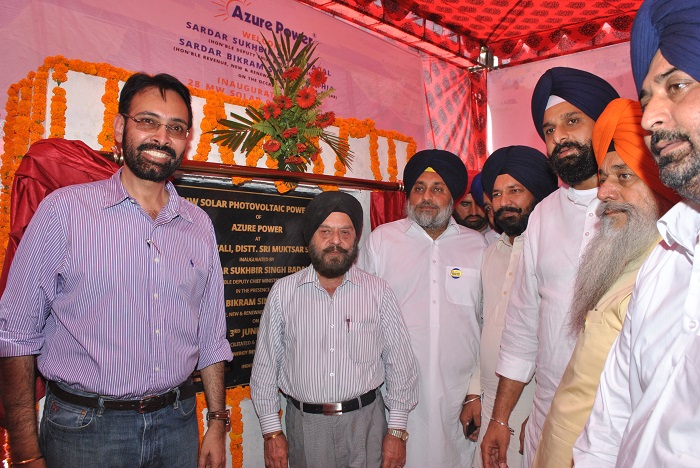 Indian renewable energy developer Azure Power has inaugurated a 28MW solar plant while starting construction for another 150MW project in Killianwali village of Muktsar district, in the Indian state of Punjab.
Combined the two plants required an investment of INR10 billion (US$148.7 million) and will power nearby villages. Tariffs for the plants range from INR5.62-7.33/kWh. The 28MW plant took less than 10 months to commission following the signing of a power purchase agreement (PPA).
The plants are expected to create employment opportunities for an estimated 1,000 local workers.
Inderpreet Wadhwa, founder and chief executive of Azure Power, said: "We are delighted to make this contribution towards realization of our Honorable Prime Minister's commitment towards clean and green energy, through solar power generation. Our sincere gratitude to the Hon'ble Deputy chief minister and the State of Punjab, for all the cooperation and support extended."
Azure, which has nearly 1GW of solar capacity across India, now has a solar portfolio of 225MW in Punjab.