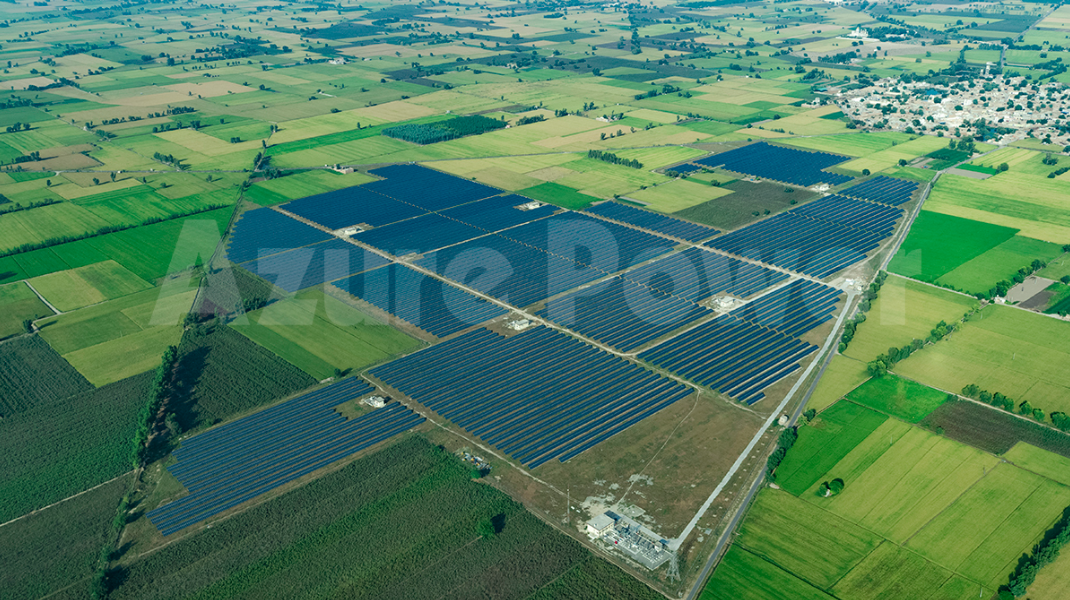 Indian solar developer Azure Power has surpassed 1GW of operating solar capacity, with the completion of a 50MW project in the state of Andhra Pradesh.
The latest project was setup in Ananthapuramu Solar Park across around 101 hectares. Azure Power will supply power for 25 years to Solar Energy Corporation of India (SECI), with a tariif of INR4.79/kWh (~US$0.075), which includes Viability Gap Funding (VGF).
The company has a footprint across 23 states in India, having installed India's first private utility-scale solar project in Punjab, and implemented India's first megawatt scale solar rooftop project in Gujarat. The company also claims to have been the first solar power producer to set up a private utility-scale solar plant in the states of Uttar Pradesh and Chhattisgarh.
Under Azure Roof Power the company's rooftop PV portfolio has grown to over 190MW across 23 states.
Last year, Azure M-Power, which focuses on mini and micro grids, also electrified 320 households across 11 villages in the eastern state of Jharkhand.
Inderpreet Wadhwa, founder, chairman and chief executive, Azure Power, said: "We started with the vision of providing affordable solar power for generations and the mission to be the lowest cost power producer in the world. Through our collective efforts and support from our stakeholders, we have achieved this important milestone of 1,000MW operating through large-scale, mini/micro grid and rooftop solutions across the entire country."
Azure won 150MW of capacity in Maharashtra's 1GW solar auction earlier this week.