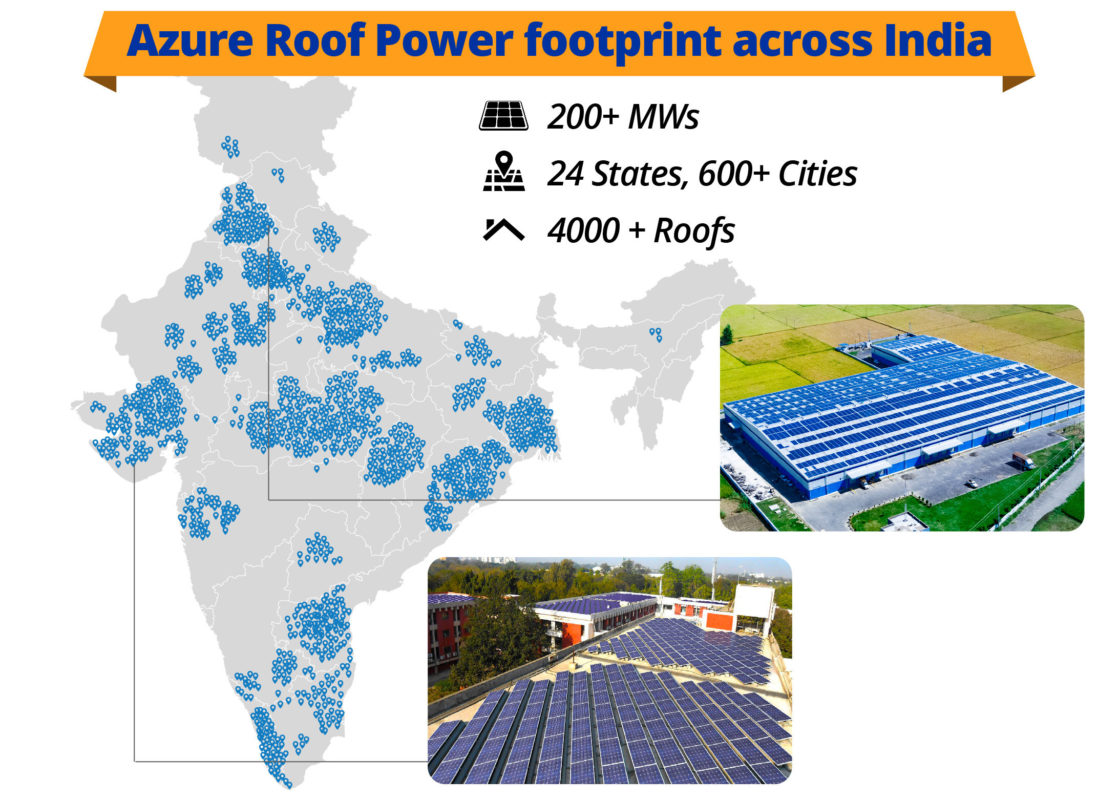 Azure Power has surpassed 100MW of operating PV rooftop capacity, making the operating portfolio of Azure Roof Power one of the largest in India.
Azure Roof Power currently has solar assets spread across 24 states in India, and has developed business models in the PV rooftop sector that cover Public Private Partnership (PPP), Bilateral Power Sale and Intermediary Power Sale.
Inderpreet Wadhwa, founder, chairman and chief executive officer at Azure Power, said: "With 100MWs operational and an overall rooftop portfolio of over 200 MWs, Azure Roof Power is among the leading and largest operating platforms of rooftop solar in India.
"With the only company to announce the largest financing warehousing facility and industry leading operating and rapid execution platform across 24 states, Azure is poised to deliver high value to its customers and shareholders through Azure Roof Power."