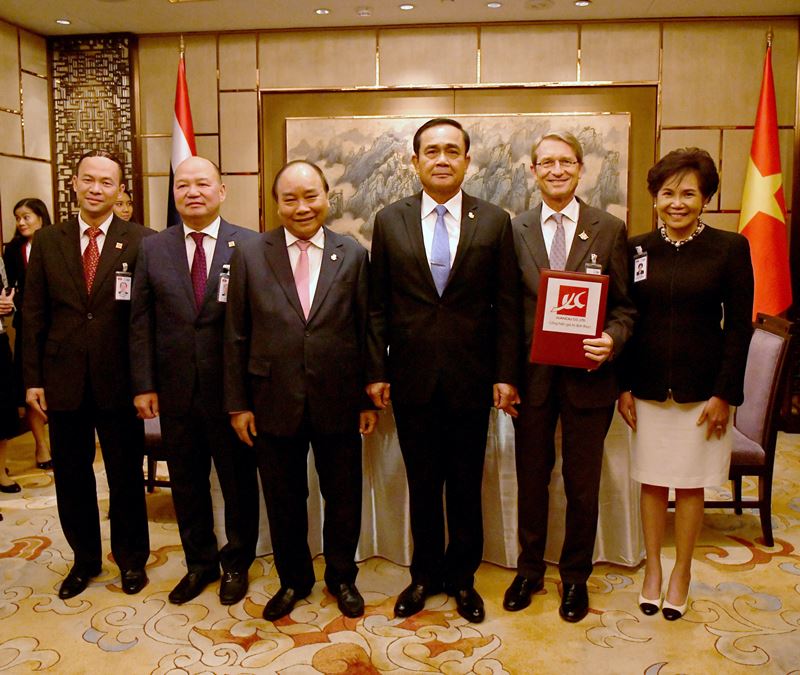 Thailand's B.Grimm Power has signed a cooperation agreement with Vietnam's Xuan Cau to develop the largest solar PV project in Southeast Asia, standing at 420MW capacity in Tay Ninh, southwest Vietnam.
The project is scheduled to be commissioned in June next year.
The signing ceremony was witnessed by Thai prime minister general Prayut Chan-o-cha and Vietnamese prime minister Nguyen Xuan Phuc.
Sunseap International, a subsidiary of Singapore-based Sunseap Group, recently started construction of its 186MW, US$150 million solar farm in Vietnam, which was claimed to be the largest PV project in the ASEAN region, but its commissioning date is also set for June 2019.
In February, B.Grimm secured a loan of US$235 million from the Asian Development Bank (ADB) to develop renewable energy projects in Southeast Asia, including utility-scale solar, wind, biomass, waste-to-energy, gas-fired power, energy storage and distributed generation across Cambodia, Indonesia, Laos, Myanmar, the Philippines, and Vietnam.