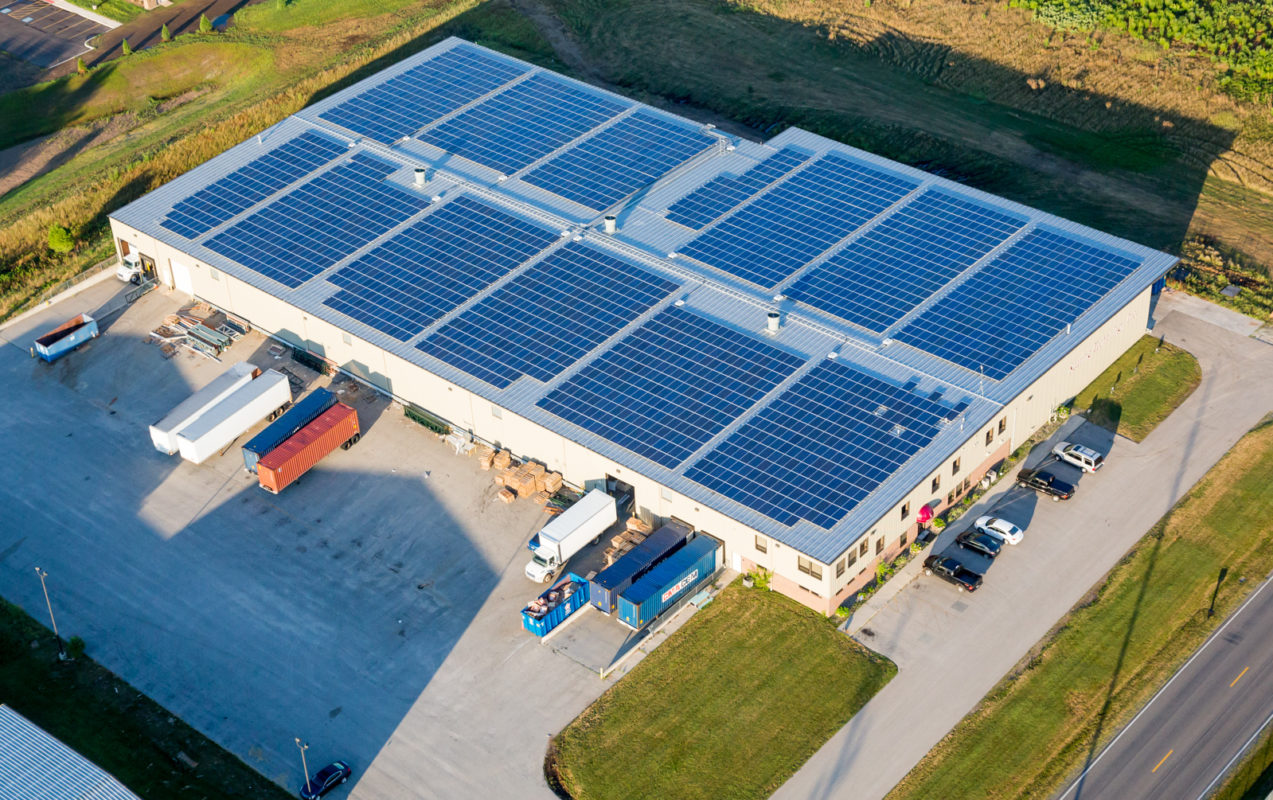 The PV commercial and utility-scale operations & maintenance (O&M) market has been growing in tandem with the growth in global installations. Once seen as an ancillary market, its presence and significance has taken on a new meaning in recent years and is providing innovations and business practices that only enhance the PV project market.
The US in particular has rapidly adopted the O&M model not least by some of the leading PV manufacturers with recent focus on in-house utility-scale project development such as First Solar.
Inline with overall O&M growth globally, the US utility-scale PV power plant business is set to reach around 10GW of installations in 2016, according to recent SEIA/GTM Research data.
The trend is set to continue but already there are clear signs that the O&M market is starting to react more to utility needs as much as to PV power plant owners and operators.
Whether 'asset performance management' (APM) strategies take over from conventional O&M practices or morph into some new category is too early to say but offering more than the average O&M portfolio of services with an emphasis on assets is going to be a trend worth watching.
Some of the key elements in service companies going down the APM route, includes the goal of offering greater PV power plant optimisation, reliability and lower cost approaches to the average O&M product offering, primarily through APM software and technical service capabilities.
This has partially been driven by the diversity of PV power plants originally built by a wide range of project developers and EPC's with deployment of many different O&M software solutions. The challenges have only grown with the obvious trend towards O&M consolidation driven by lower costs with scale.
Having the ability to bring asset management based software together with PV power plant software has the potential for greater overall operational streamlining.
That is why it was interesting to sit down with senior executives of Bay4 Energy Services, a global energy asset performance management company, which has touted over 18GW of solar, wind, and other energy-producing assets under management.
Bay4's APM experience is said to date back to 1981, as a technology and equipment leasing company Sun Financial Group, which included asset management of technology assets for a broad base of large corporations, not least with GE Capital.
Through various other partnerships often driven by client-side acquisitions, Bay4 has become a key player in renewables.
Business development took on more of a solar specific direction with the acquisition of Solon's North American field technical services and lab facilities that came with a team of highly experienced PV engineers and long-term O&M contracts.
Recently, ahead of Intersolar NA 2016, Bay4 acquired operational management and intelligent software solutions firm, Ekhosoft based in Montreal, Quebec.
The acquisition is significant in the APM space as Dennis Odden noted that it had already partnered with Ekhosoft on many projects but the acquisition enabled greater software integration with Bay4's back-office asset management software and Ekhosoft's frontend APM software platform.
The result, according to Odden was the ability to integrate real-time data from power plant control systems with tried and tested financial asset management and technical services solutions. The ability to provide complete system integration of plant performance and operations with improved forecasting of just about everything important had to be a key business differentiator but also met the goals of providing truly optimized plant performance and maximum ROI (Return on Investment) for plant owners.
Backed-up by the Solon lab facilities and staff, headed by William Richardson who started Solon's technical services operations and testing facility, rapid fault detection and component testing, 'active' management of PV power plants becomes a reality.
However, since meeting with Odden and Richardson, Bay4 recently announced a partnership with PV string inverter manufacturer, Fronius that enables Bay4 to become a Fronius 'service provider', offering its solution services to customers across the US.
According to Odden, "This collaboration empowers Bay4 and Fronius customers with advanced technology and quality services to improve efficiencies, reduce operating costs, and maximize renewable asset values.
The partnership is also said to allow for streamlined pricing and packaging for developers looking for field commissioning and future maintenance plans for systems.
PV power plant O&M services are not only a major growth sector but are beginning to become highly integrated, technology driven and an increasing aspect of ongoing plant cost reductions and optimization. Long live O&M, long live APM.