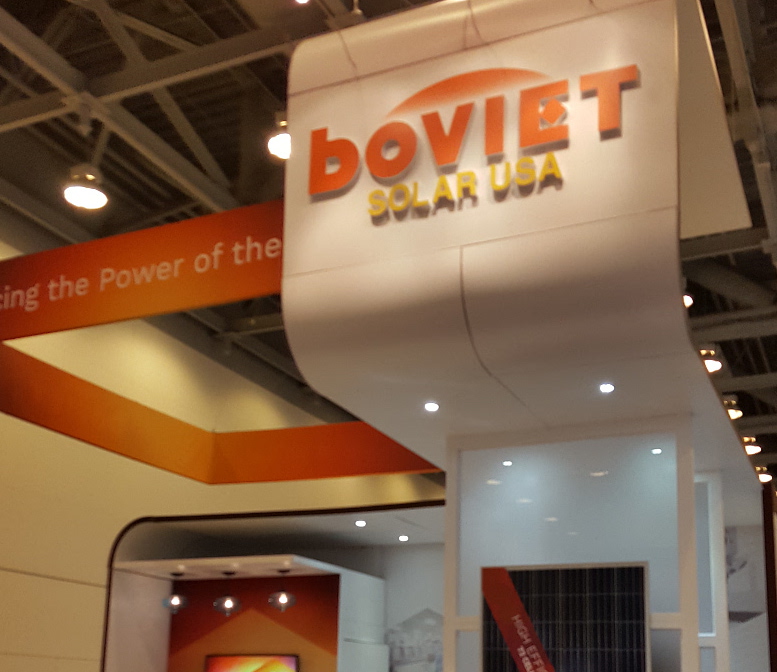 Boviet Solar USA, the North American subsidiary of Boviet Solar Technology, has released its newest line of solar modules scheduled to begin shipping in the first quarter of 2017.
Included in the new module portfolio are 60-cell poly and mono modules, 72-cell poly and mono modules, Boviet's new PERC (Passive Emitter Rear Contact) modules, and a new rooftop solar module with built-in rail-less systems.
Boviet's new 2017 solar modules include a 72-cell polycrystalline PERC module with power output from 330W to 335W, along with a 72-cell monocrystalline PERC module with a power output from 340W to 345W.
Due to the PERC technology, a solar module can generate up to 10% more power in a smaller PV footprint. Boviet polycrystalline modules deliver 97.5% of rated power capacity in year one and are guaranteed to deliver 80.7% power after 25 years.
Boviet is also unveiling new triple black PERC 60-cell modules – black frame, black back sheet, and black PV cells. The new 60-cell PERC panels are rated for a power output of 280W to 290W for the poly version and 285W to 290W for the mono version.
Eric Ma, PhD., president and general manager of Boviet Solar USA, said: "We are seeing more demand for high-efficiency modules, especially as the manufacturing cost of PERC n-type modules continues to drop. Thanks to our superior engineering and manufacturing capabilities, Boviet is able to offer one of the most comprehensive lines of high-efficiency solar modules available. Our objective is to give distributors and installers the right product at the right price from a single supplier – Boviet Solar USA."