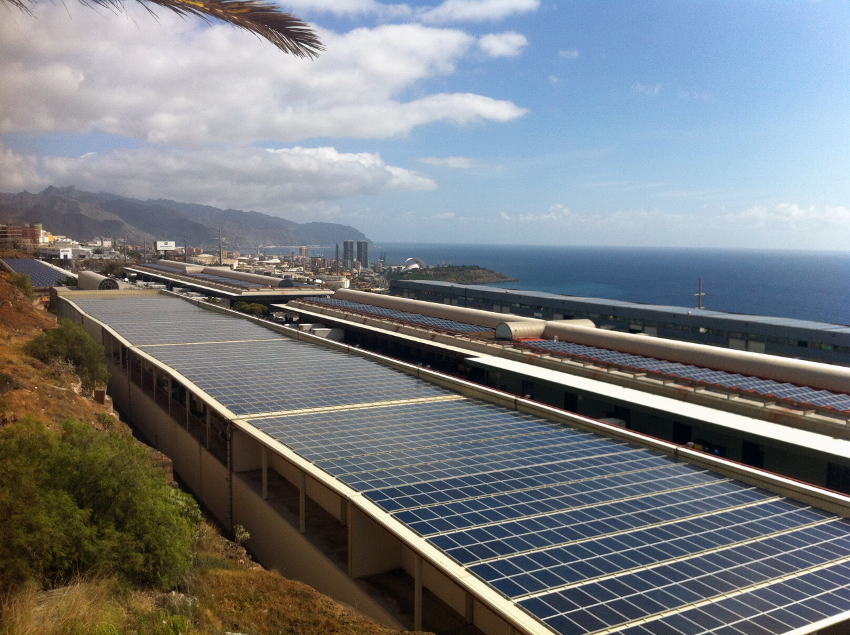 The Canary Islands has invited the public to weigh in on three PV projects totalling 19.71MW on the island of Fuerteventura.
The largest project of the trio is a 10.45WMW project comprising 33,840 Canadian Solar modules that local project developer Disa Renewables estimates will cost €5.7 million (US$6.3 million).
Details of the three projects were unveiled in the Spanish archipelago's official gazette on Monday morning. Members of the public have thirty days to take part in the consultation.
Another 4.76MW project is being developed by Akasaka for €2.6 million (US $2.9 million). The final project is being proposed by Narita International Advisors with a capacity of 4.5MW and and estimated price tag of €2.3 million (US$2.6 million).
All three projects intend to install Canadian Solar modules and will be in Puerto del Rosario to the north-east of Fuerteventura.
Disa Renewables is headquartered on the Canary Islands.
The Canary Islands' energy plan, the 'Estrategia Energética de Canarias 2015-2025,' wants to cover 45% of energy needs with renewables by 2045 compared to 8% in 2015.
The news just comes one week after the European Regional Development Fund (ERDF) offered grants worth €40 million (US $44.3 million) to 55 small solar projects on another cluster of Spanish islands, the Balearic Islands, with a total capacity of 326MW.